Samsung has officially unveiled its Galaxy Gear smartwatch, which could be the beginning of the wearable tech era.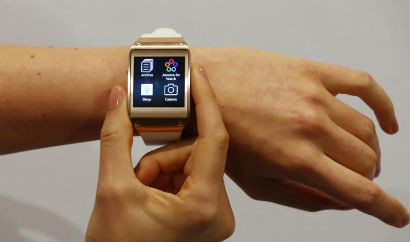 The Galaxy Gear was revealed at the IFA features a 1.63in OLED screen with a resolution of 320 x 320 pixels, a dual-core processor, accelerometer, Bluetooth 4.0 and runs a version of Android 4.3.
The Galaxy Gear will connect to a limted number of Samsung smartphones and tablets over Bluetooth allowing it to make calls, display messages, record videos and take photos, all while the user's phone stays in their pocket or handbag.
The phone will launch in over 140 countries on 25 September and wil cost $300 (£191).
The Galaxy Gear features a low resolution 1.3 megapixel camera integrated into the strap which can capture still images and videos of up to 10 seconds in 720p quality.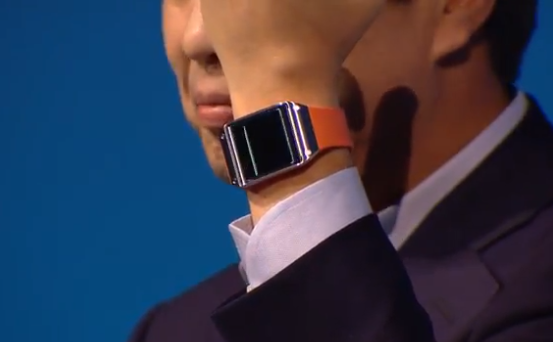 Rather than working as a device on its own, the Galaxy Gear was described by Samsung president JK Shin as a "companion device" for its smartphones such as the newly announced Galaxy Note 3 and its best-selling Galaxy S4 device.
At launch however the Galaxy gear will only work with the Note 3 or the newly launch Galaxy Note 10.1 (2014 edition). The Galaxy S4 will gain support when it is updated to Android 4.3.
Battery
One of the key factors for any smartwatch will be the battery and Samsung has said the Galaxy Gear will have one day of "regular use" which doesn't really sound like that much.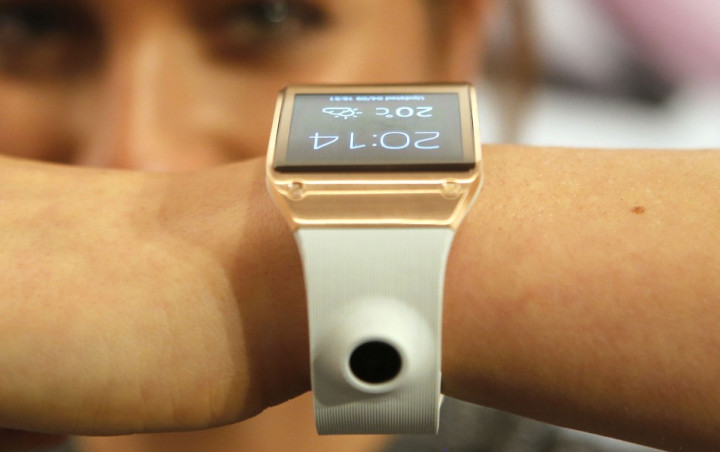 The Galaxy Gear will have support from 70 third-party apps from launch including big names like Evernote, Path, RunKeeper and even eBay.
The Galaxy Gear is expected to be the first in a wave of devices from teh likes of Apple, Google and Microsoft which will take advantage of the trend for wearable technology.
Critical success
The Samsung Galaxy Gear is far from the first smartwatch to be produced, but it could be the first to achieve critical success. Sony has already launched two smartwatches, unsurprisingly called the Smart Watch and Smart Watch 2. The first was not a commercial success and the second has had poor initial reviews.
Samsung will hope to use its financial might and marketing expertise to push the smartwatch forward with the Galaxy Gear.
This trend begin with devices like the Nike FuelBand, Jawbone Up and Fitbit Flex which are wrist-worn devices which monitor your activity and sleep patterns. We are likely to see the next step in wearables launched in the coming six months with the consumer version of Google Glass, and there are already people experimenting with integrating technology into their bodies.