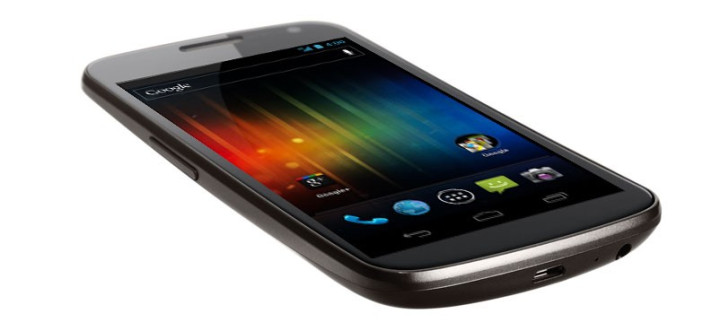 With pre-orders of Samsung's Ice Cream Sandwich powered Galaxy Nexus now open analysts have once again come to question whether the new Android power-house will be able to match, let alone beat, the Apple iPhone 4S' record breaking opening sales.
Samsung opened pre-orders for the Galaxy Nexus in the UK via Phones4U. The news was publicised by Samsung via its Facebook page, effectively marking Phones4U as the device's official Nexus seller.
The device was first unveiled alongside Samsung and Google at a co-hosted event in Hong Kong mid-October. Reports have since pegged the device with a concrete 17 November release date.
The device is currently available on a range of deals from Orange and Vodafone. Prices currently vary from £59 for the device on a £31 per month two year contact to free on a £46 per month deal.
A Hard Act to Follow
Despite the high levels of interest surrounding the Galaxy Nexus and its Ice Cream Sandwich operating system, numerous analysts have suggested the device may still struggle to compete with Apple's iPhone 4S.
According to reports from Apple the iPhone 4S broke Apple's previous pre-orders sales records, boasting one million pre-orders in its opening 24 hours before scaling up to break the three million mark by the end of its first week. Following its strong pre-order sales Apple confirmed Monday, 17 Oct. that the 4S had sold over four million iPhone 4S units, just three days after release.
Add to this the fact that following its opening success, Apple has confirmed it will be launching the iPhone 4S in a number of new territories 11 November and it's understandable why analysts are skeptical about the Galaxy Nexus' ability to compete.
Check back at the IBTimes later in the month for a full review of the Galaxy Nexus and its Ice Cream Sandwich OS.