The user agent profile (UAProf) of Samsung's upcoming Galaxy Note 3 Lite has been leaked revealing its features.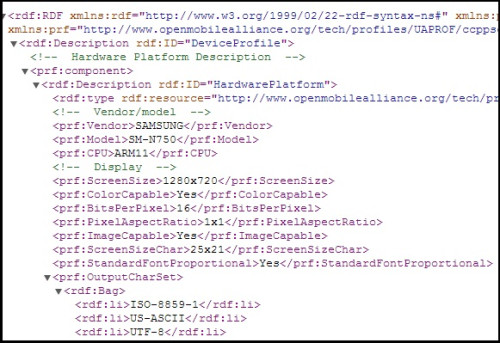 The UAProf is for non-LTE version of the Galaxy Note 3 Lite bearing model number SM-N750. According to the UAProf, the Galaxy Note 3 Lite SM-N750 will feature a display with resolution measuring 1280 x 720 pixels.
The 720p display of Note 3 Lite would be a considerable downgrade from the standard Galaxy Note 3, even though the screen size is lower and thus results in a slight loss in terms of pixel density, notes Sammobile.
Besides, the Note 3 Lite will run on Android 4.3 Jelly Bean. With the latest iteration of Android software, v4.4 KitKat has already made its way to several devices and hopefully, Samsung launches the Note 3 Lite with Android 4.4 or offers an update soon after the device is rolled out to the market.
As for the other features, the Galaxy Note 3 Lite has been rumoured to pack an eight megapixel rear-camera and an LCD display. It would not be surprising if the Note 3 Lite does not match with the standard Note 3 in terms of hardware configuration and this might be the main reason for Lite tag along with a low price tag for the price-sensitive consumers in the emerging markets.
The Galaxy Note 3 Lite with LCD display has reportedly entered into mass production. Besides, Samsung is expecting the Galaxy Note 3 Lite to account for 30% of the total sales of the standard Note 3. The Note 3 Lite is said to sport a 5.68in display, in order to take advantage from the S Pen functionality.
Samsung has been rumoured to make an announcement about the Note 3 Lite at this year's Mobile World Congress event (MWC), scheduled to be held from 24 to 27 February in Barcelona.