Samsung Galaxy Note 4 to be Unveiled at 2014 IFA Event in September
Galaxy Note 4 to use 32-bit or, 64-bit processor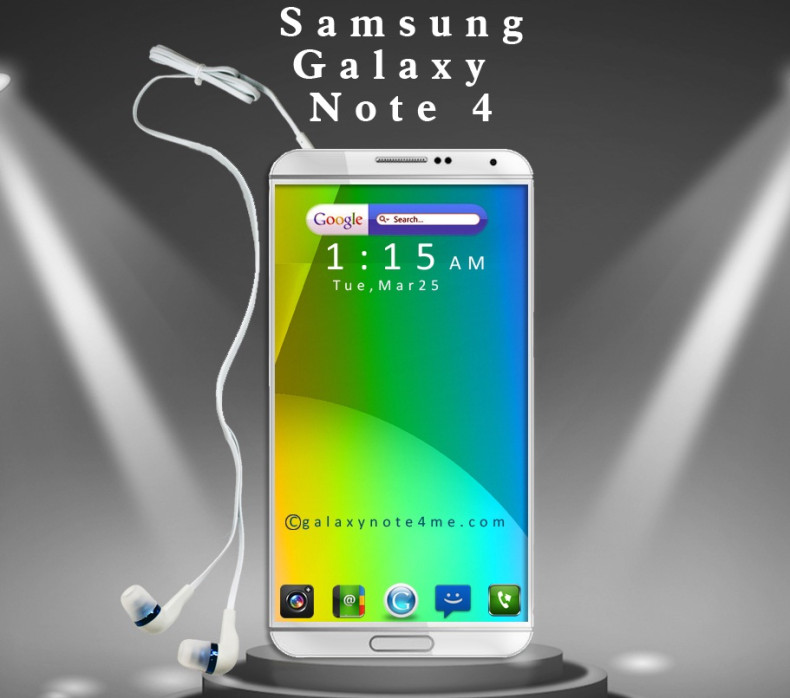 Samsung will reportedly make an announcement about the next generation Galaxy Note at the IFA 2014 event.
There have been several reports over past few weeks about the fourth generation Galaxy Note revealing its technical specifications.
Now, Korean Times after obtaining information from Samsung officials, report that the South Korean tech major plans to unveil the successor to Galaxy Note 3, widely known as Galaxy Note 4, at this year's IFA technology trade fair in Berlin, scheduled to be held in September.
"Samsung is considering holding a launch event of the Note 4 at the IFA trade fair. It is in the middle of finalising specification details for the upcoming phablet," said a Samsung official.
Samsung Galaxy Note 4 Specifications
The latest disclosure also suggests, Samsung will either use a 32-bit or, a 64-bit processor inside the Galaxy Note 4, depending on the market where it will go on sale. Besides, the new Note will support faster LTE-A wireless technology with the 3G and LTE variant will also be available for emerging markets.
According to the officials, Samsung Galaxy Note 4 will come in two different variant in terms of display, with high-definition as well as ultra high-definition display.
"As Qualcomm just introduced a 64-bit processing technology, Samsung needs time to apply it to the Note 4. For a litmus-test, some variants will have that Qualcomm tech with Samsung's own application processor," added the Samsung official.
When asked about the curved display for the Galaxy Note 4, the official replied saying, "That is one possible option."
Other Rumoured Features
The Galaxy Note 4 has been rumoured to sport ultra high-definition (2K resolution) AMOLED display with resolution at 3480 x 2160 pixels. It is expected to use signature-unlock security feature allowing users to unlock the phone using a signature.
The Galaxy Note 4 is said to be pack 4GB RAM, developed using 20-nanometer process. It will have a 3600-3800mAh battery inside. Among other features is the 20.7 megapixel rear-camera with Optical Image Stabilisation and 4K video recording support. Besides, the next Note is expected to run Android 4.5 software.
Samsung Tablet Business
Samsung's consumer market division reportedly plans to revise its earlier sales target for tablet beyond 100 millions in order to reflect the demand for the devices.
"Samsung opened a new smart mobile device category back in 2011 with the introduction of the first Note. Since then, smartphones with an expanded screen have emerged as key trend. As the leader in this category, it's fair to say that Samsung aims to satisfy our customers with improved specifications," said a Samsung executive.
"From developed to emerging markets, Samsung is promoting tablets. We see more business chances in emerging markets. We will diversify our tablet lineup from budget to premium models," he added.
The company's market share in tablet was 22% with a sale of 14 million at the first quarter of this year.