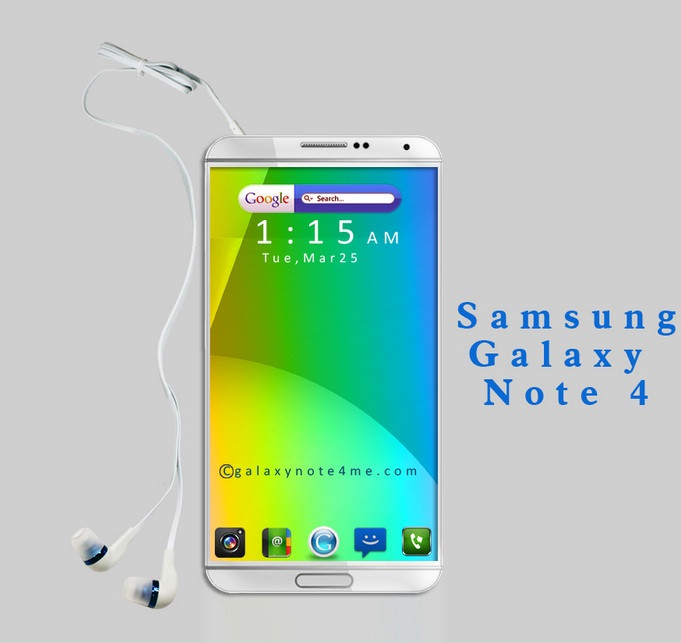 A patent application has been leaked online revealing the designs for Samsung new Galaxy Note.
Recently, Yoon Han-kil, senior vice-president of Samsung's product strategy team, confirmed that the company was planning to launch a new version of Galaxy Note with a "new firm factor".
Following this, reports emerged saying the next Note, widely known as Samsung Galaxy Note 4, will be the company's first smartphone to feature Youm flexible display. Besides, the device will have a three-sided display allowing users to view notifications and messages from an angle.
The South Korean tech major has also demoed a three-sided curved display on a prototype device last year.
Now a patent application has leaked suggesting Samsung's fourth generation Galaxy Note's concept. The patent seems to be interesting and the display in the concept folds all the way to the back on either side, explains Sammobile.
Prior to this leak, another Samsung patent had revealed different ways in which a screen bent on the side, a smartphone that uses a wraparound flexible display.
This includes sliding to lock and unlock, battery and charge indicator, arranging and navigating through the gallery, an e-book or other document, showing the content of the clipboard, size of an attachment of an email and several other things.
The concept of a new smartphone with wraparound display appearing in the patent indicates the new form factor for the Galaxy Note 4, confirmed by Samsung.
Below are the images from the patent application that indicates Galaxy Note 4's design. [Links-1/2/3]