Samsung Galaxy Note 4 to have Three-sided Youm Flexible Display
Three-sided display will let users view notifications and messages from an angle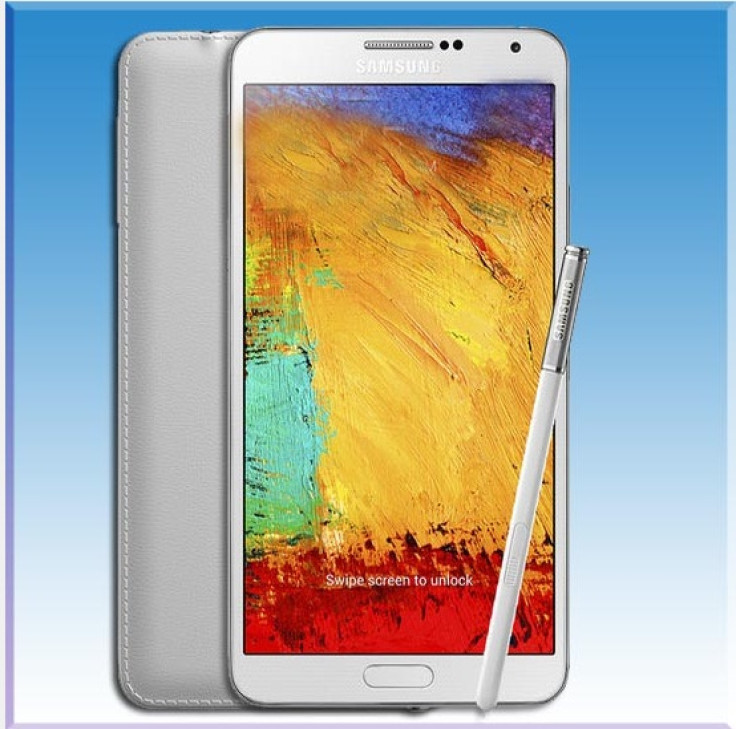 Samsung's next Galaxy Note will reportedly feature a new display technology, making the new Note different from its predecessor.
Yoon Han-kil, senior vice-president of Samsung's product strategy team, recently confirmed the company was planning to launch a new version of Galaxy Note with a "new firm factor"; he did not provide any details on the build quality.
Youm flexible display for Samsung Galaxy Note 4
ZDNet Korea now reports that the Samsung Galaxy Note 4 will be the company's first smartphone to feature Youm flexible display. But this is unlike Galaxy Round, featuring a curved display made with full HD Super AMOLED flexible display, launched last October.
The latest disclosure also suggests that the new Note will have a three-sided display enabling users to view notifications and messages from an angle.
Three-sided display technology
In January, the Galaxy Note was rumoured to use a three-sided display so that messages can be read from an angle.
"We are targeting consumers who want more professional use and tend to be willing to pay more for handsets," Lee Young Hee, executive vice-president of Samsung mobile business, has been quoted as by Bloomberg.
Following this Song Jong-ho, an analyst at Seoul-based KDB Daewoo Securities, confirmed that Samsung's next flagship smartphone will feature bent display.
"The bent device is the first step toward testing the market and gauging how it would react to its foldable smartphones that are to be unveiled in the second half of next year. The foldable phone would be the next Samsung flagship phone."

Prior to this, Samsung filed a patent application at the United States Patent and Trademark Office (USPTO) for a wrap around display. The precise title for the application reads: "Methods and apparatus for operating functions of portable terminal having bended display."
This follows the concept as the three-sided display, adds PhoneArena. It will allow the use of virtual buttons and enable users to tab through contents sorted alphabetically or, according to the year.
© Copyright IBTimes 2023. All rights reserved.