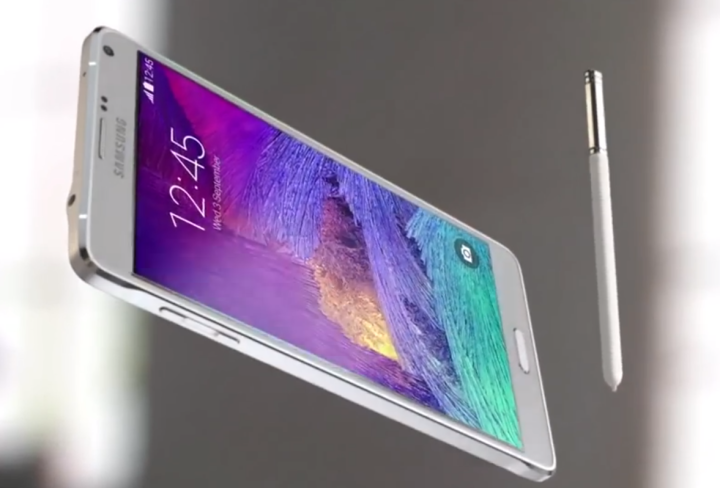 Samsung unveiled its Galaxy Note 4 during IFA Berlin 2014, with the European price set at €799 (UK pricing is yet to be revealed). Here we compare it to the OnePlus One, which launched six months prior, has comparable specs, and a low price point (£229 and £269 for 16GB and 64GB models respectively).
Design
Samsung has finally paid attention to the feedback received from the Note 3, which felt plasticky and non-premium in the hand. They've given the Note 4 a metal rim surrounding the handset, shielding the rest of the chassis and creating a premium finish. It feels lighter than its predecessor and is easy to use if you like big phones and have big hands.
The OnePlus One has a plastic design and doesn't try to hide that fact, but given its extremely low price point, this one aspect can be forgiven. The phone feels solid and its back makes it easy to grip and use.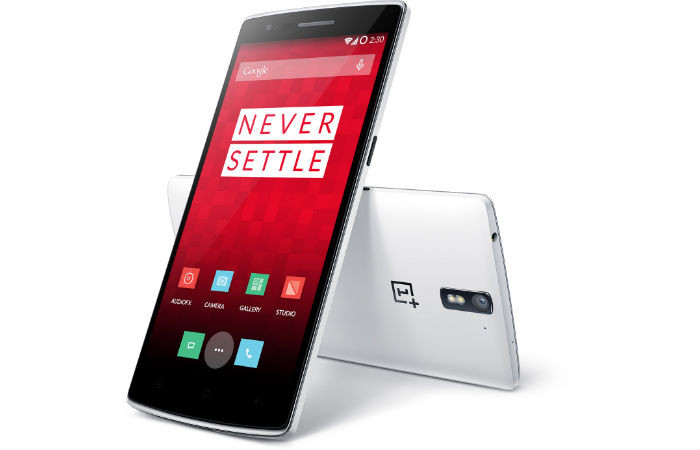 Display
The Samsung Galaxy Note 4 houses a stunning 5.7in Quad HD Super AMOLED display - a resolution of 1440 x 2560 pixels and pixel density of 515 pixel per inch (ppi). The result is an eye-wateringly clear visual experience.
The OnePlus One offers a 5.5 inch 1080 x 1920 IPS LCD display (401ppi), which should great for general use, games, and HD videos.
While the OnePlus One has a solid display that offers great visuals and good viewing angles, it cannot be compared to the Samsung Galaxy Note. However, even though both smartphones offer a solid display, Samsung wins this round with absolute ease.
Hardware
The Note 4 uses the latest and greatest Qualcomm Snapdragon 805 chipset, which features a quad-core 2.7GHz Krait 450 CPU and an Adreno 420 GPU. There is 3GB of RAM and 32GB of on-board storage with an option to expand to up to 128GB via microSD.
The OnePlus One uses the quad-core Snapdragon 801 processor clocked at 2.5GHz along with an Adreno 330 GPU. It has an abundant 3GB of RAM for effective multi-tasking capabilities. There are 16GB and 64GB options for on-board memory and options to expand memory via cards.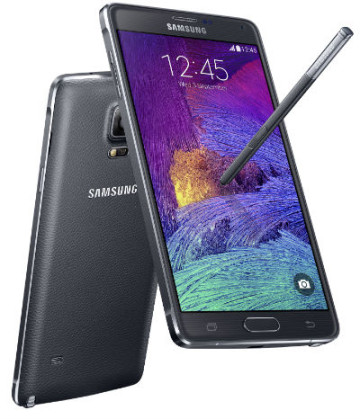 Imaging
The Note 4 offers a 16 megapixel (MP) rear camera with optical image stabilization, autofocus, LED flash, and the ability to shoot 4K video. There's also a 3.7MP front camera for selfies.
The OnePlus One tries to compete with a 13MP Sony Exmor RS rear camera, combined with a 6 part lens with an f/2.0 aperture, and dual LED flash. However, it should offer better selfies thanks to its 5MP front camera.
Software
Samsung approaches the Note 4 software side with the same TouchWiz UI that we saw on the Galaxy S5. Multi-tasking has improved this time around, and S Pen features have a new bag of tricks for users to play with. The UI can get annoying at times with Samsung's bloatware, visually heavy design language, and more cluttering the screen.
One area that the OnePlus One truly shines happens to be with its software. The handset comes pre-loaded with CyanogenMod 11S, which is a special release built for the phone. It features stock Android 4.4 Kitkat, a plethora of customisation options, and many other neat features such as the ability to play FLAC files. Other noteworthy features include voice commands which let you wake the phone up, pre-set gestures that help you launch your favourite apps, and much more. CyanogenMod is fast, effective and gorgeous to look at if you're a minimalist at heart.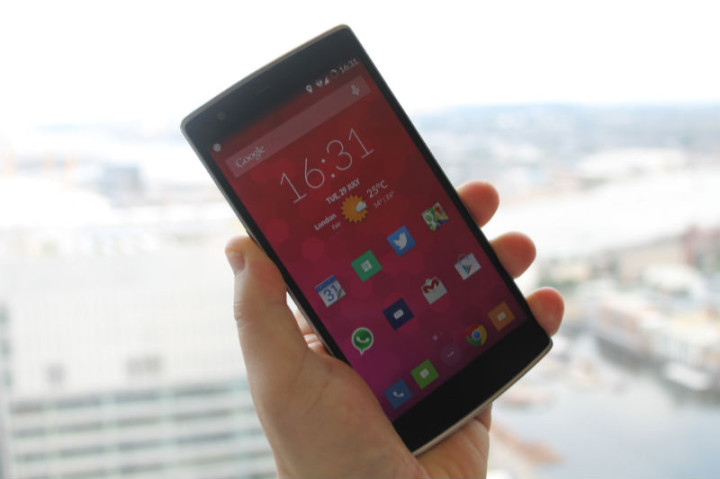 Bottom Line
It goes without saying that the Galaxy Note 4 offers slightly better performance specs, superior imaging and an extraordinary display. However, all of this comes at a steep price range, with the smarthpone expected to cost upwards of €700.
Even though it isn't as high-end as the Note 4, the OnePlus is still an amazing phone that has powerful specs, solid imaging, and a great OS thanks to CyanogenMod 11S. All this costs a mere £269 for the high-end variant.
When choosing, users should understand what they want. If they want the absolute best specifications and like Samsung's approach to Android, the Note 4 is a good choice.
However, if they want to spend much less for a fully loaded flagship smartphone that runs CyanogenMod, then the OnePlus One is the better option.