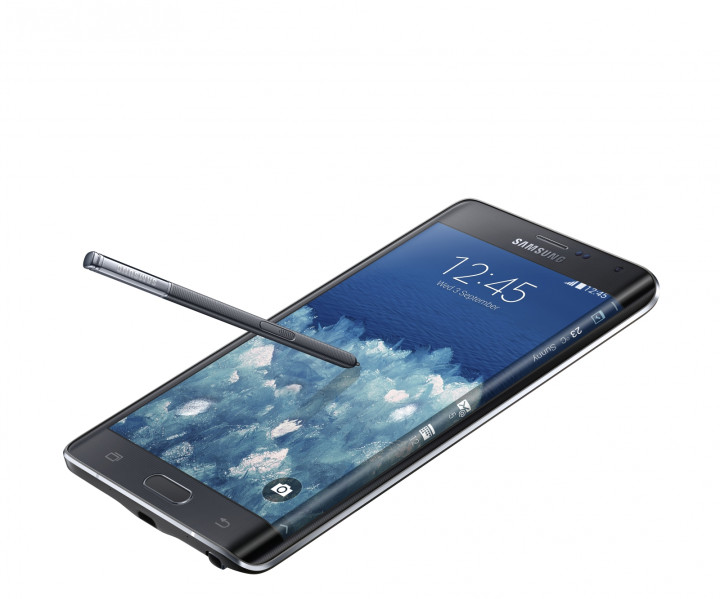 Earlier this week, Samsung introduced two new phablets running Android, the Samsung Galaxy Note 4 and the Galaxy Note Edge. Which one should you buy? We compare the specs to help you understand just that.
Key Differences
Screen on Edge
The major differences between the two smartphones is that the Note Edge has a 5.6-inch Quad HD+ bent display. The "plus" in Quad HD+ refers to the 160 rows of extra pixels used on the side display.
On this side display, Samsung will offer added functionality, serving users new bits of data and perspective. Once developers have access to the SDK (which Samsung says should come out very soon), there will be plenty more ways to take advantage of it.
How does it work? For example, if you are in the camera or watching a movie, this small side display becomes a sidebar containing all of your shortcuts and settings so they don't take up valuable screen space or get in the way of your viewing experience.
Also worth noting is that the side screen is designed to be used mainly by right-handed people. This means that south paws will have some difficulty using it.
Accoridng to Engadget, "Since the display bends only on one side, it isn't quite as convenient for left-handed users; Samsung believes this shouldn't come as a deterrent because it's easy enough to just flip the phone around and use it upside-down instead."
Similarities
Display Size And Quality
Both smartphones use a Super-AMOLED display. The Note 4 measures 5.7in, while the Note Edge measures 5.6in. The Note 4 has a pixel density of 515ppi, where as the Note Edge has pixel density of 524ppi. The differences are extremely minute and both screens should offer a good viewing experience.
Camera
Both devices use the same camera: A rear 16-megapixel camera that will shoot to a resolution of 3456 x 4608 and features Samsung's "Smart OIS" that provides image stabilisation. Both devices shoot 4k video.
Processing
Both smartphones come with the same processing options. Most regions will offer the duo with a Qualcomm Snapdragon 805, while some select regions will see the smartphones housing a Exynos 5433 chip.
Verdict
In the end, it comes down to wether you want the fancy new side screen or not. While it will offer valuable functionality, there's a good chance that you might not need it at all.