Exclusive invites are typically reserved for high-priced members clubs or secret societies you can only access if you know someone who knows someone who knows Hugh Hefner.
But one Chinese manufacturer is selling its first smartphone on an invite-only basis, which has created a huge amount of interest in a smartphone which has been described as the "flagship killer" and become one of the most talked about smartphones of 2014.
As well as being more exclusive than members of the (admittedly growing) "I've been bitten by Luiz Suarez" club , the OnePlus One is a powerful smartphone with a large 5.5in screen, top-of-the-range processor, long-lasting battery and sleek design.
But its key selling point is that unlike the £500 price tag of the Samsung Galaxy S5, iPhone 5s, HTC One M8 or LG G3, the OnePlus One will cost you just £230.
Six months old
But how has a company which didn't exist this time last year create a smartphone which costs half the price of the most popular phones on the market and could its rapid success indicate a future where the most popular smartphones are no longer the preserve of big names like Apple, Samsung and LG?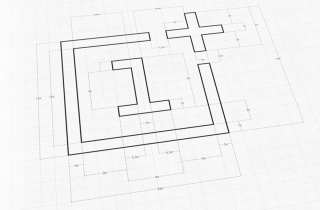 OnePlus was founded in China last December by Peter Lau, the former CEO of electronics company Oppo. The company's first smartphone, the OnePlus One was announced in April running the open source software called CyanogenMod which is a modified version of Android.
To try and uncover the secret to the success of OnePlus, IBTimes UK spoke to the director of OnePlus Global, Carl Pei about the surprising success of the company, how it wants to get customer support right and how this year won't see the launch of anything new products:
OnePlus has been around for only slightly over six months, yet it has produced one of the most talked­-about smartphones of 2014. Has this success surprised you?
We are a brand new company; just seven months ago OnePlus was starting from scratch. We certainly didn't expect this kind of attention and admittedly we weren't prepared enough for this kind of demand. We're very pleasantly surprised but have had to make adjustments to catch up. We feel confident about the future.
Why do you think the OnePlus One has been so well received?
We put the product and user first. When thinking about the design and components of the phone, we took great care to make each aspect most beneficial to the user. We chose a larger, more powerful battery rather than a removable one to enhance build quality. We fit a larger screen in a smaller body to improve the experience of viewing content. We tried to offer one device that would best serve all users' needs that was also beautifully designed and crafted. The business model allows us to price it very reasonably, but we feel the phone stands alone on its design and performance.
The big issue with the OnePlus One is people not being able to buy it. Why is there such a shortage?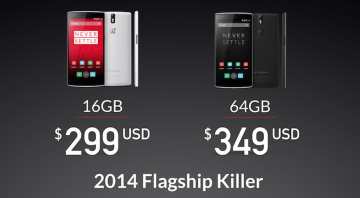 We are a brand new company so when we started, we had nothing. We had to conservatively assess our inventory as we couldn't afford to make too much. We have made adjustments to our production schedule but we needed some time to implement these changes as we worked together with our suppliers. Availability will continue to improve in the near future.
While we want to put the One in as many hands as possible, it is most important that each user has the best possible experience. We are first and foremost going to focus on making sure our logistics and customer support divisions are fully capable of taking care of each user.
What kind of reassurance can you give customers outside of China on this front?
We believe that a healthy business is built on two pillars, great products and great support. Building a reliable and efficient support team is a top priority. We are actively working to refine our support processes and make sure we are equipped to handle the huge response from fans and users. While we've had some setbacks until now, we will improve this for the future.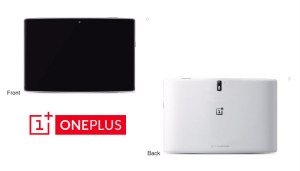 We are working on a lot of things, but 2014 is all about the OnePlus One and getting it to as many people as possible.
Are you working on more smartphones/other products?
We are excited by technology and where it will take us next. But right now we will continue to work on making the One and its accessories readily and widely available.
Why did you choose CyanogenMod as the software platform for the phone?
When our CEO Pete Lau first met the CTO and creator of Cyanogen, Steve Kondik, it was clear they shared a similar position on what was next for the mobile industry. They have a great ethos on the industry; their open platform community has involved millions and resulted in a great product. It was a natural fit.
Following your success, do you expect to see more companies follow in your footsteps?
We're definitely not a success yet. The smartphone industry is changing. Users are smart and understand what they are getting. We're sure that what we're doing will leave ripples in the smartphone industry, ultimately in a way that gives customers more choice and better products.