Samsung Galaxy Note Takes Opening Swing at Apple iPhone 4S 3 November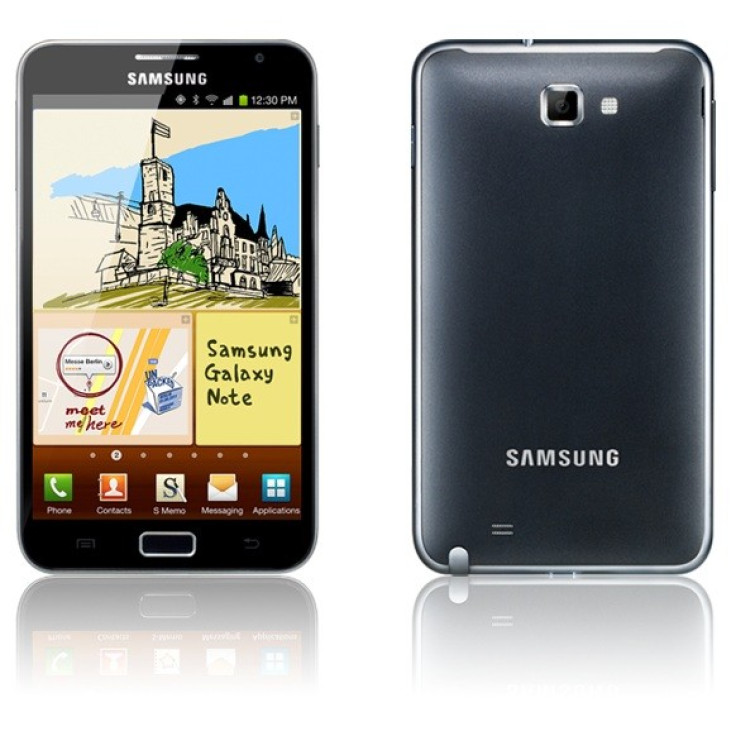 Samsung has confirmed its opening pot-shot at Apple's iPhone 4S, the Galaxy Note will be hitting UK stores on 3 Nov., weeks before the speculated 17 Nov. release of its Galaxy Nexus.
The new release followed a previous 17 Nov. release window. Samsung reportedly chose to bring the device's release forward to ensure the Note's arrival doesn't clash with that of the Ice Cream Sandwich powered Galaxy Nexus which was also scheduled to arrive on 17 Nov.
Unveiled at Samsung's event Thursday, alongside the new release date the company also confirmed the gargantuan device's tech spec.
The Note is for lack of a better word, huge. Packing a 5.3 inch high definition Super AMOLED display, the device is one of the biggest smartphones out there -- fans of skinny jeans beware, the device is so big packing it into your pocket is a feat of herculean strength.
As well as its titan-sized screen the Note also promises to house a few quirky features. The device comes with an "S Pen " -- basically a stylus with sensors that help detect how hard the user is pressing on the screen.
The Note also contains a slew of "exclusive" apps designed for use with the S Pen. The apps listed include Soonr, OmniSketch, Zen Brush, ComicBook, and iAnnotate PDF -- all of which allow the user to draw on the screen or write notes using the S Pen.
Also, covering the basics, the note packs a sizable 1.4GHz dual-core processor, 8-megapixel camera and is available in both 16GB and 32GB versions. At its event Samsung listed the Note as being available sim-free at prices starting from £600.
Check back at the IBTimes in early Nov. for a complete review of the Note.
© Copyright IBTimes 2023. All rights reserved.