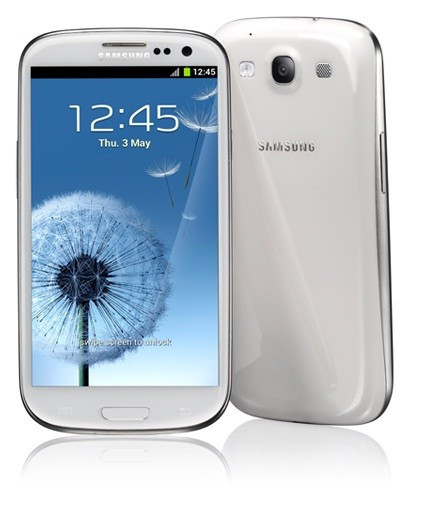 A benchmark test of Samsung's Galaxy S3 suggests the next Galaxy is a performance powerhouse and comfortably beats the HTC One X.
The AnTuTu benchmark tests the memory, CPU speed and graphics of a smartphone - the Galaxy S3 scored 12,112 points beating the One X which could only score 10,827 points. The Galaxy S3 scored 5,289 points defeating the One X which secured 4,904 points in the Quadrant benchmark test. The HTC One X ran the GL Benchmark's Standard Egypt test at a rate of 52 frames per second (fps) whereas the Galaxy S3 ran at a rate of 59 fps.
In the SunSpider JavaScript benchmark test in which lower scores are considered to better, the Galaxy S3 scored 1,498.9ms while Apple's new iPad and the iPad 2 scored 1,890.9 and 1,884.6 respectively. The Galaxy S3 also beat the Cupertino tech giant's iPhone 4S, which scored 2,181.6ms.
The HTC One X was launched at the Mobile World Congress, alongside two other One series smartphones - One S and One V. The One X the first quad-core smartphone by HTC and runs on the NVIDIA Tegra 3 but it could not perform well compared to the Galaxy S3 in the benchmark test.
There were a number of benchmark tests conducted for the newest Galaxy series smartphone soon after it was launched in order to judge its performance and the Galaxy S3 proved itself to be the winner - for instance the battery test by GSMArena. In the 3G talk time battery test, the Galaxy S3's battery survived for 10 hours and 20 minutes. In the browsing test, the battery ran for five hours and 17 minutes. Finally in the video playback test, the battery delivered a life for 10 hours.
The result of the benchmark test conducted by Anandtech once again proves that the Galaxy S3 is powerful device. The Galaxy S3 performed well in the SunSpider Javascript benchmark test beating the HTC One X (AT&T), Galaxy S2, Galaxy Nexus and the other leading smartphones. The Galaxy S3 scored 1424.7 points. Likewise in the BrowserMark test, the Galaxy S3 was significantly faster, thanks to Samsung's browsing code and the fact that the Galaxy S3 runs on the Android 4.0.4 Ice Cream Sandwich. The Galaxy S3 features Mali-400/MP4 GPU which is said to be quicker than its predecessor.