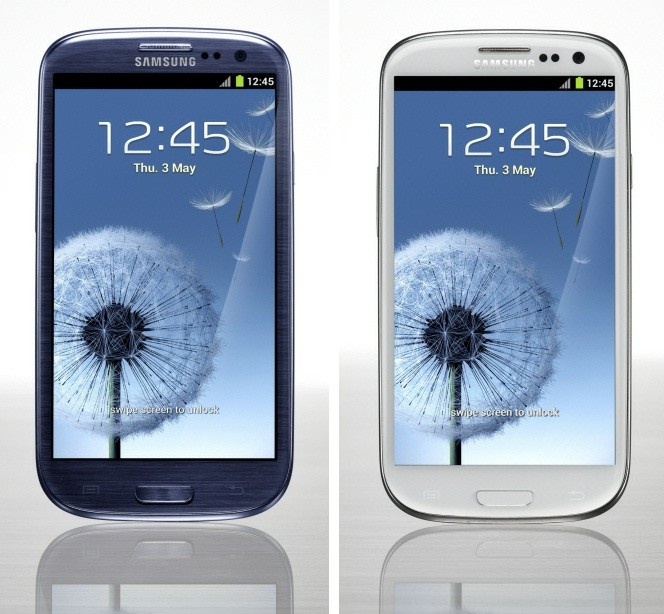 It transpires Samsung employed tight security measures to keep the final design of the now launched next-gen smartphone, the Samsung Galaxy S3, a secret... right until the last moment. In a blog post detailing smartphone designs, the company revealed there were actually three different prototypes to mask the original from being leaked.
Samsung's design engineers have gone on record revealing how "tiring and frustrating" it was to keep the smartphone's design a secret from the public and avoid photo leaks. In fact, they admitted the chore of adjusting the design to build three different variants of the same phone created enough headaches for them.
"For security reasons, we had to make the antenna over and over," senior engineer BeoungSun Lee explained, adding, "We had to come up with a new antenna every time the new design came out. To be honest, it was quite tiring and frustrating."
According to CNET, the restrictions on photographs - applicable even to the engineers and when discussing the sourcing of components - was another major challenge. The designers were forced to play secret agent roles, fielding questions from friends and relatives while keeping the design elements secret.
"I got so many questions about the GALAXY S III from friends and family", said senior engineer YoungDoo Jin (S/W R&D). "But I'd say 'don't ask me or you'll get me fired.' I told them to check it out after it was officially made public," Jin explained.
Meanwhile, the shroud of secrecy extended to other employees as well, with the S3 locked in a secluded lab access to which was restricted by fingerprint scanners, making it available only to core team members. The S3 prototypes were shipped in security boxes even when carried down the hallways of the Samsung headquarters and the phone was delivered in person (enclosed in dummy cases) to partners and suppliers instead of the regular courier service.
"We had to make three types of the GALAXY SIII to prevent the design from leaking. And on top of that, whenever any of these had to go out for testing, we put them inside 'dummy boxes', which are cases that hide the design of the device, to disguise it. Even if people, inside or out of the campus, saw the device, I doubt they would have known what it was," principal engineer, WooSun Yoon (Hardware R&D) told Samsung Tomorrow.
The fact that the design was not particularly well received is, in this instance, not important. What is noteworthy is the fact that the South Korean smartphone giant's precautionary measures did maintain the suspense until the smartphone's launch. The engineers undoubtedly deserve credit for making this device while also protecting design information.
Nevertheless, sceptics will still criticise the lacklustre design elements and point to input from the company's legal team, which had its own agenda - to avoid more patent infringement suits from Apple Inc.