Samsung has announced the launch of the next-generation Galaxy smartphone, presumably the Galaxy S3, at an event on 3 May in London. The rumour mill has been working overtime since then. A report by Verge, citing anonymous sources, claims the new phone will pack a quad-core processor, which will deliver "superlative benchmark performance".
There is, however, not much information on the particular quad-core chip to be used but it could well be the 32nm Cortex-A9-based Exynos set, meaning the HTC One X's Tegra 3 unit is safe.
The source also said the quad-core chip would be used in all versions of the smartphone; however, it also appeared to contradict itself when it stated regional variants may use alternative chips depending on unspecified requirements. For instance, AT&T uses the Snapdragon S4 instead of the Tegra 3 for US customers, to support the LTE network.
According to a CNET report, the Exynos chipset is believed to be able to quicken processing speeds, camera utilities and enhance battery life.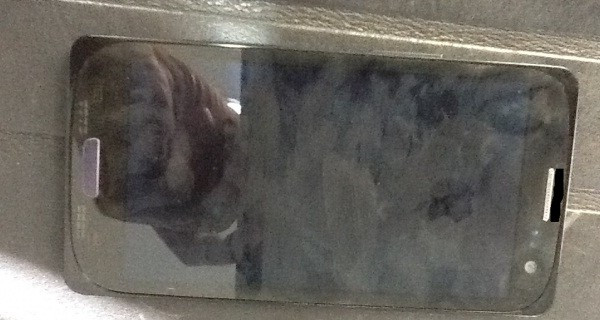 Meanwhile, another leaked photo of a device reported to be the Samsung Galaxy S3 has emerged on Gizmodo's Brazilian Web site. The source suggests the new phone will be thinner than the S2 but will also be a little heavier. The handset is belived to feature a 12 megapixel camera. Other information released by the source suggests the device could actually be only a minor upgrade of the S2, a fact an earlier IBTimes UK report considered.
However, the mention of a 12 megapixel front-facing camera is contrary to an earlier set of rumours, from a report by ITProPortal, whcih speculated an eight megapixel front-facing camera and a three megapixel rear-facing unit. Additionally, it is believed the phone will feature a Super AMOLED display with a screen between 4.5 and 4.8-inches and will run with the Android 4.0 (Ice Cream Sandwich) operating system.
MUST READ: Samsung Galaxy S3 Concept Designs [SLIDESHOW]
MUST READ: Yet Another Leaked Photo of Samsung Galaxy S3 Surfaces, Photo Shows Physical 'Home' Button and Five-Column UI