Samsung Galaxy S3's S4 is Thermal Efficient
The Snapdragon S4 is especially designed for mobile devices and the entire process is optimised for low power including the CPU, GPU, DSP and 4G LTE Multimode Cellular Modem and Wi-Fi.
Qualcomm's Snapdragon S4 processor is already a rather in demand piece of hardware, leading to admissions from the chip manufacturer that it could not supply enough 28nm Snapdragon S4s to meet increasing demand. In fact, according to the Verge, the company is even looking at alternative chipsets - especially the Fusion 2, which could be a suitable substitute.
The Taiwan Semiconductor manufacturing Company (TSMC), which manufactures Qualcomm's 28nm Snapdragon S4, said, in another report by the Verge, the supply shortfall was expected to continue till 2013 and the situation would not even improve, before the fourth quarter of the year.
The problem now is that most market-leading Android smartphones are equipped with the Snapdragon S4 processor. The AT&T variant of the HTC One X and the One S and Sprint's HTC Evo 4G LTE are among the more notable ones.
Worse still for people stuck in this situation, Samsung's flagship device - the Galaxy S3 - is also set to use the Snapdragon S4 dual-core for its US variants, instead of the Exynos 4 quad-core unit that the international versions are supplied with. Officially, this is because the company feels the S4 is a compete chipset, bundling application processing capability, cellular radios and Long Term Evolution (LTE) radios in to one fast-performing unit. There were earlier rumours stating the US variant of the Galaxy S3 was expected to pack an S4 dual-core processor.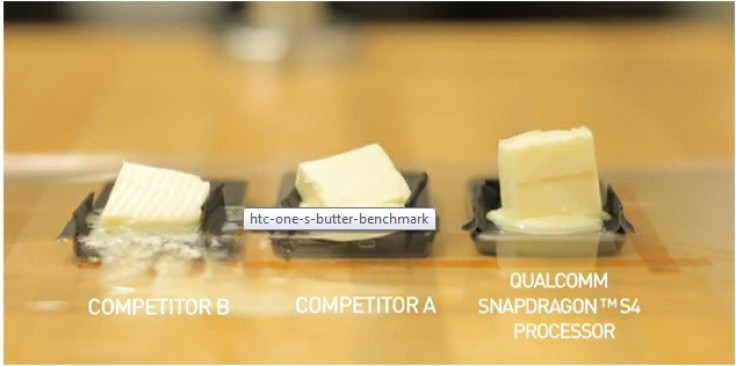 The concern is that some processors tend to generate an excessive amount of heat and claims made by Qualcomm suggest Snapdragon processors are integrated System On Chips (SOC) which are specially designed to control operating temperature. This means mobile devices with better thermal efficiency rates will perform better.
The S4 seems to have several advantages. For one thing, it is the only mobile processor to use the 28nm process. Furthermore, the architecture of the S4 is especially for mobile devices and the entire process is optimised for low power usage; this includes the CPU, GPU, DSP and 4G LTE Multimode Cellular Modem and Wi-Fi. Qualcomm implements asynchronous SMP which allows the CPU cores within the Snapdragon S4 processor to throttle independently up or down depending on the performance needed.
In order to show the thermal advantage of the Snapdragon S4 dual-core processor over dual-core rivals, Qualcomm ran a test for thermal comparison, using a butter benchmark.
Essentially, the company took a few sticks of butter and placed each on top of a number of phones to see which device melted butter the slowest, according to a report on Motoring Crunch.
Video Credit: Android and Me
© Copyright IBTimes 2023. All rights reserved.