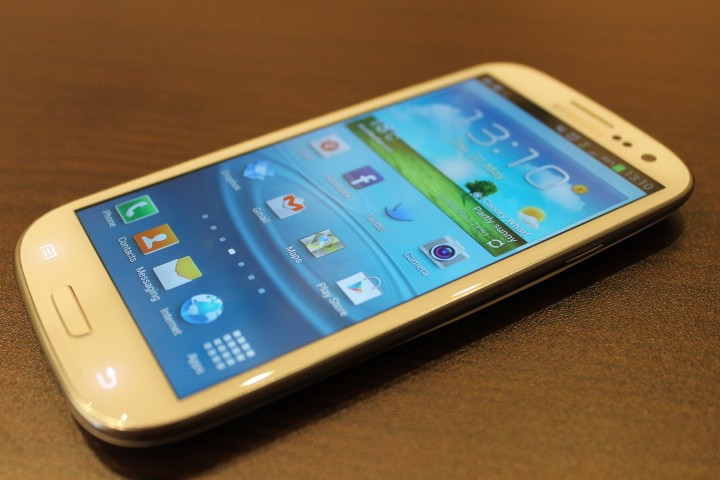 The Samsung Galaxy S3 release date in Canada has been delayed by one week, according to Mobile Syrup. The device has already topped nine million pre-orders around the world, and every Canadian carrier is gearing up to launch the newest Galaxy smartphone. The carriers include Bell, Rogers, WIND, TELUS, Mobilicity, SaskTel, Videotron and Virgin Mobile.
The device was expected to be launched on 20 June. But now Samsung Canada has informed Mobile Syrup that the Samsung Galaxy S3 will be delayed by one week and will be launched on 27 June.
This is the statement of Samsung about the delay: "Due to unprecedented global demand for the highly anticipated Samsung Galaxy S III, with more than 9 million carrier pre-orders to date, the date of availability for purchase of this device in Canada, is now June 27th. In advance of the Galaxy S III availability date, most carriers and retailers are offering customers the chance to register on-line for updates, and some partners are offering their customers the option to pre-order the Galaxy S III. We expect any shortages to be short lived as we ramp up production to meet this unprecedented global demand."
Samsung Canada has also tweeted mentioning the release date of the Galaxy S3. "Due to unprecedented demand, our launch of Galaxy S III will happen June 27th, rather than June 20th. Thanks for your understanding," read the tweet.
However, several tech blogs believe that the Korean giant "focussed" a lot on the production of Galaxy S3 for the US and thereby the delay in Canada, according to Fun47.
On the other hand, various tech sites report that the reason behind the delay of the Galaxy S3 could be related to the Qualcomm Snapdragon S4 shortage according to Pop Herald. The smartphone is already launched in some of the countries around the world which includes UK, India and Australia.