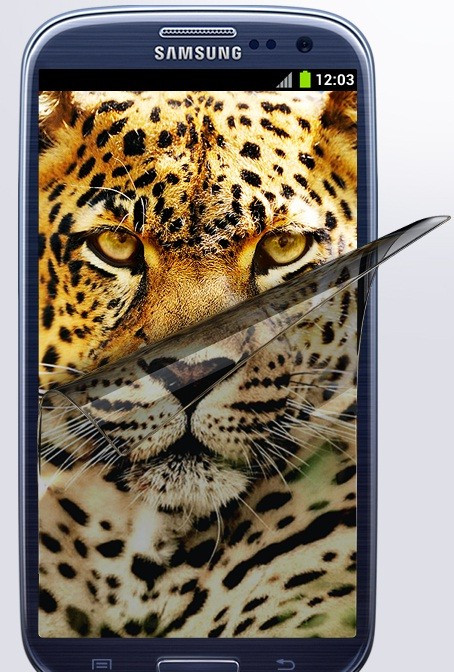 Analysts claim the Samsung Galaxy S3 has proven to be a worthy successor to the iPhone and the smartphone is expected to significantly boost the company's quarterly earnings, according to the Korean Times.
The S3 apparently provides a better touch experience and its finger-driven interface is more natural. This allows users to flip through display panels without too much difficulty. The speed is reportedly the equivalent of the iPhone. The latest operating system Android 4.0.4 (Ice Cream Sandwich) is another important factor, as are additional technologies like Pop-up Play, a 4.8in HD screen, Direct Call, Smart Stay, S Voice, S Beam, AllShare Cast, AllShare Play and Smart Alert. According to market watchers the software changes in the Galaxy S3 represent the greatest improvement over the other members of the Galaxy S family.
"Considering the current market atmosphere, the company can expect to sell 30 million Galaxy S3s this year alone. The new release will keep Samsung atop in the global market until its next product. The sales number will be very high until then," said Kim Uoon-ho, an analyst at Hanwha Securities, according to an IBTimes UK report.
The Union Bank of Switzerland (UBS), meanwhile, suggests five to six million units of the Galaxy S3 will be shipped during the second quarter of this year and 10 - 12 million per quarter in the third and fourth of this year. BNP Paribas, stated shipments of the Galaxy S3 were expected to reach 15 million units in the third quarter; this is double the average sales of the Galaxy S2.
"The Galaxy S3 is being rolled out to all operators supporting all communication standards, including the TD-SCDMA and LTE. And given its large volume, Android application developers are focusing their resources on the Galaxy as the reference phone," said Peter Yu, an analyst at BNP Paribas.
The Galaxy S3 ranks as the UK's most popular smartphone and has replaced Apple's iPhone 4S, based on live searches and sales, according to uSwitch Tech's Mobile Tracker. uSwitch is a phone comparison and switching service in the UK and according to them the Galaxy S2 was on top of the list for 11 consecutive months before being replaced by the iPhone 4S in May. However, soon after the Galaxy S3 released in the UK, Samsung's new phone pushed the iPhone 4S to second, the Telegraph reports.
"Feeling surprisingly light to carry due to its brushed polycarbonate casing, especially considering the vast 4.8 Super AMOLED screen, the Samsung Galaxy S3 looks set to five the iPhone a serious run for its money," said Ernest Doku, technology expert at uSwitch.
Top ten handsets by web search in March, according to uSwitch:
Samsung Galaxy S3
iPhone 4S (16GB)
Samsung Galaxy S2
HTC One X
Samsung Galaxy Ace
Samsung Galaxy Note
iPhone 4 (16GB)
HTC One S
HTC One V
Sony Xperia S