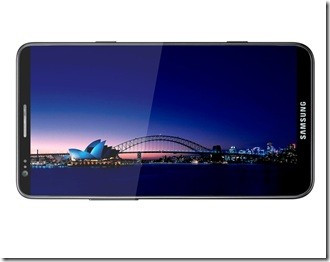 Samsung has remained tight-lipped about its upcoming Galaxy S3's features and release date. However, after the splendid success of the Galaxy S2, tech fans can expect its successor with the finest enhanced features. Probably, it could blow one's mind away by incorporating the newest technology.
The Korean Publication DDaily reports that the Samsung Galaxy S3 could come with wireless charging technology. Users could eliminate wires and have a built-in inductive charger.
It is an achievable feature since Palm Pre included wireless charging years ago. This time, the company might have implemented an advanced technology. The device can be charged even when it is placed 1-2 metres away from the charger base. It will be Samsung's own proprietary technology which has already been patented.
Inductive-charging will use an electromagnetic field to send rays from the charging station to one's smartphone. It sounds exotic, but if the charger base is not integrated in the box users could expect a substantial cost to be able to pick one easily. In fact, it is not certain whether the box would contain the charger base or the user should buy it separately.
According to ChristianPost, the Samsung I9300 which is generally known as Galaxy S3 appeared as Samsung Galaxy M in the company's ordering system. Moreover, the Korean giant had made a declaration where the company referred to the device as the successor of Galaxy S2.
According to rumours, the Galaxy S3 is expected to come with a 3D version. It could bump up with a glass-free 3D display which will be capable of capturing 3D video with the help of dual rear cameras.
According to ZDNET Korea, it is reported that Samsung's marketing and advertising company Cheil Worldwide is planning a huge promotion in the UK where the highly-anticipated Samsung Galaxy S3 will be launched in April.