Samsung Galaxy Tab 2 10.1 is set to hit the stores on 13 May priced at $399.99 (£248). Along with it the Korean giant announced its Galaxy Player 4.2 which will be available for purchase, and priced at $199.99 (£124). Retailers who will carry the gadgets include Amazon, Best Buy, hhgregg, Tiger Direct, WalMart, Office Depot and others.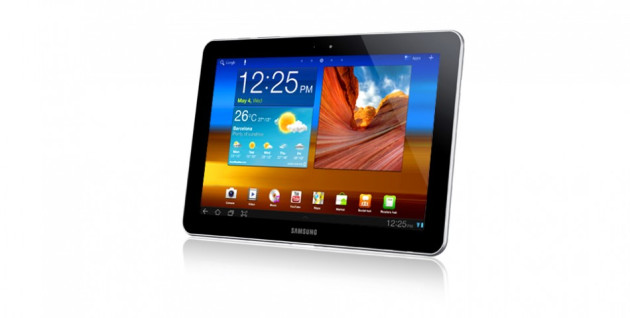 The Samsung Galaxy Tab 2 10.1 was launched at the Mobile World Congress 2012, held in February. The latest tablet runs on Google's Android 4.0 Ice Cream Sandwich operating system. The sporting features include a 1GHz dual-core processor, 16GB of internal storage and a microSD card slot. The 10.1in screen comes with a resolution of 1280 x 800 pixels. It boasts a rear-facing camera of three megapixels with auto-focus and LED flash. It includes a secondary VGA camera with 720p. It has a Li-Po 7000mAh standard battery which allows for standby time up to 2000 hours. It allows for talk time of up to 10 hours.
The bigger and sharper HD quality screen allows in experiencing better web browsing watching videos as well multi-tasking. The Samsung Galaxy Tab 2 10.1 will be available for $399.99. Apple's iPad 2 Wi-Fi model is available for $399 (£247). Will the new Samsung tablet hit the sales of iPad 2? Well, it is uncertain since some tech enthusiasts who could shell out more money in buying tablets may prefer the new iPad which starts at $499 (£309).
"Samsung's aggressive pricing strategy for its next generation Galaxy Tab 2 models is a clear challenge to market leaders Apple and Amazon," elaborates Sci-Tech Today. Probably, the low-pricing of the Galaxy Tab 2 10.1could be a strategy of Samsung to entice budget-friendly consumers who could be thinking of going in for Amazon Kindle Fire which is available for $199 (£123).
Moreover, the latest Asus Transformer Pad 300 tablet based on Android 4.0 ICS comes with a price tag of $379 (£235). It features a 10.1in screen, Nvidia Tegra 3 T30L 1.2GHz quad-core processor, eight megapixel rear-facing camera.
According to IDC, the total worldwide media tablet shipments for the first quarter reached 17.4 million units. Apple shipped 11.8 million iPads during first quarter.
"Apple's move to position the iPad as an all-purpose tablet, instead of just a content consumption device, is resonating with customers as well as educational and commercial buyers. And its decision to keep a lower-priced iPad 2 in the market after it launched the new iPad in Match seems to be paying off as well," said Tom Mainelli, research director, Mobile Connected Devices at IDC.
The tech giant grew its worldwide share from 54.7 per cent in fourth quarter to 68 per cent in first quarter 2012; Amazon acquired the third position because its share declined in the first quarter to just over four per cent. The Korean giant took benefit of Amazon's weakness to get back to the second position.
Hence, Samsung could be prepping to compete with Apple and Amazon by offering a low-cost tablet to users.