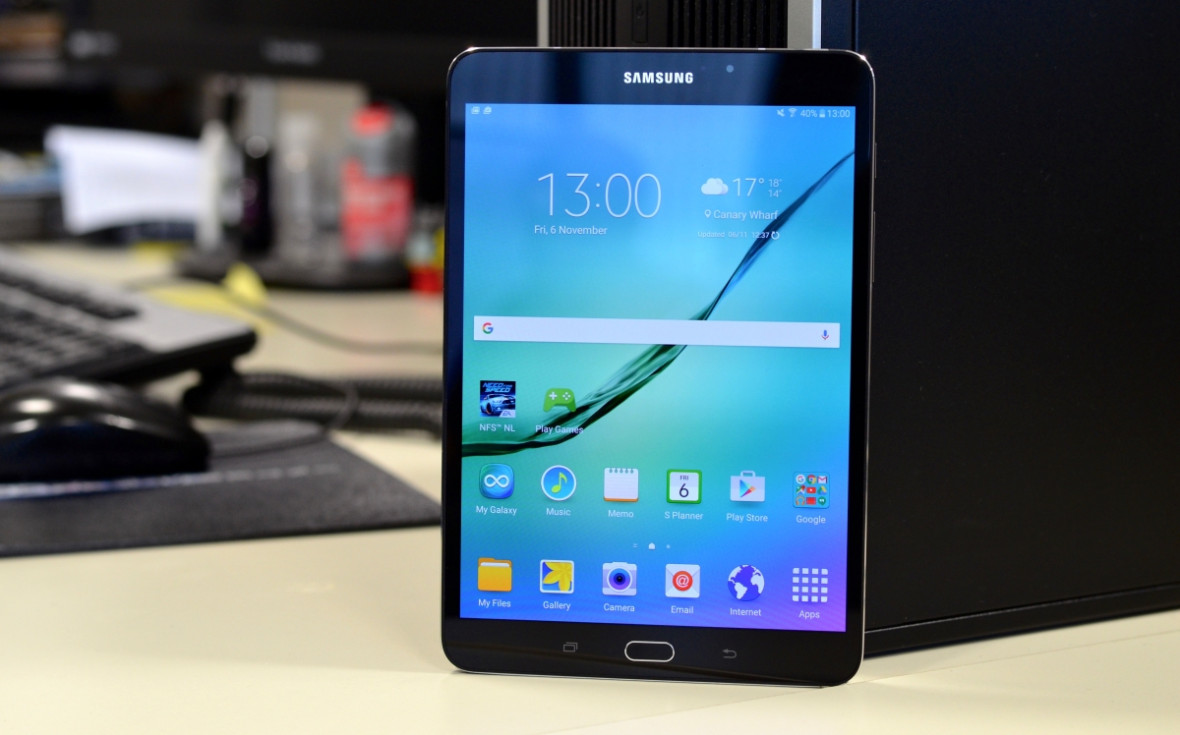 Key Features
8in screen with 1536 x 2048 resolution and 320 pixels per inch
Weighs 265g
5.6mm thick
32/64GB storage (expandable)
Octa-core processor with 3GB RAM
Android 5.0 Lollipop
Price as reviewed: £319
In 2014, Samsung finally offered a worthwhile Android alternative to the iPad mini with the Galaxy Tab S. Now it is back with an updated design and new screen size. This 8in version is the smaller of two otherwise identical tablets sold by Samsung and carrying its premium "S" moniker. The other has a 9.7in screen identical in size to the iPad Air 2, while its smaller relative is the same as the iPad mini.
Samsung Galaxy Tab S2 8.0: Look and feel
The Tab S2's design gets out of the way and leaves the superb screen to do the talking. What remains is a metal chassis with shiny, chamfered edges on the front, dark, almost industrial looking sides, and a rubbery soft-touch back.
At 134.8mm, the Tab S2 is just about narrow enough to be held in one hand and prodded with the other, while the 265g weight (272g for the model with a 4G SIM card slot) is perfectly acceptable. The Tab S2 is 5.6mm thick, making it 0.8mm thinner than the Galaxy S6 smartphone, and in turn this means the tablet is comfortable to hold. It really is tiny and the kind of gadget I just want to keep picking up to admire.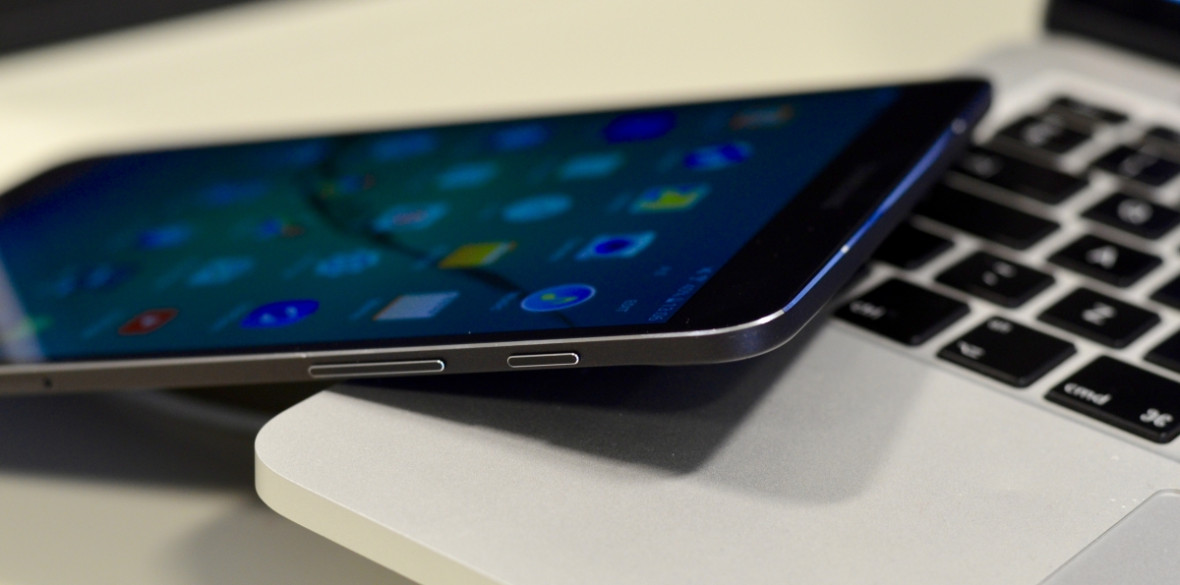 Samsung Galaxy Tab S2 8.0: Screen
For me, this 8in screen is the perfect size and shape for a small tablet; any larger and it becomes a laptop replacement, any smaller and it is not much bigger than a smartphone. The resolution here is also excellent, at 1536 x 2048, producing a pixel density of 320 per inch, almost identical to the 324ppi iPad mini 4.
Text and icons are super sharp, while images are bright with punchy colours and deep blacks. Text on some websites is on the small side, but this is not anything zooming in cannot fix. You can just about see individual pixels if you really strain but I think this resolution strikes a good balance between clarity and energy efficiency. Being a Super AMOLED panel, colours sometimes seem a little too saturated and less natural than they are on an iPad but this is only noticeable when you compare the two tablets side-by-side.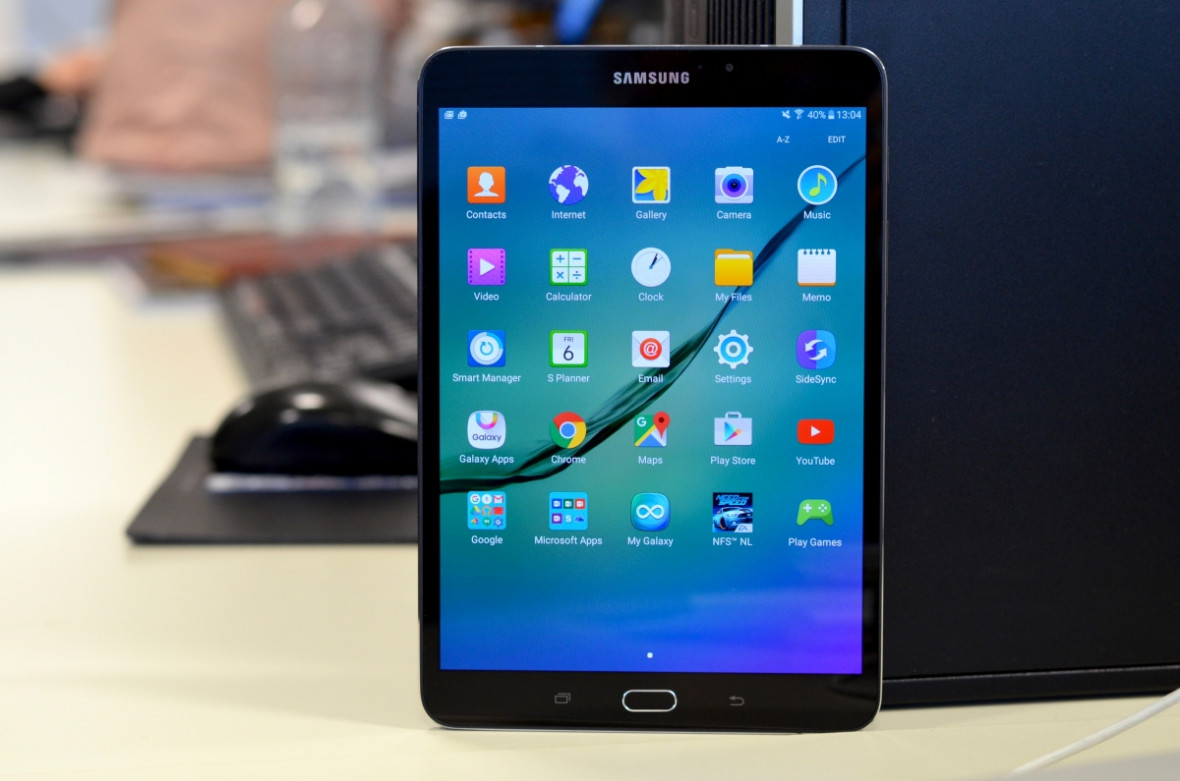 Put simply, the Samsung has a lovely screen, which is bright, easy to read, has the perfect aspect ratio and has wide viewing angles. TV and film fans might be disappointed by the large black "letterboxing" bars above and below the picture but for most, this will be a justifiable compromise when the upside is a screen more pleasant for gaming and browsing the web.
Samsung Galaxy Tab S2 8.0: Software, performance and battery life
The Tab S2 runs Android 5 Lollipop, which will likely receive an upgrade to 6.0 Marshmallow at some point in 2016. It is powered by an octa-core processor made up of two quad-core chips running at 1.9GHz and 1.3GHz respectively. The result is a tablet that can comfortably handle just about anything you throw at it. Demanding 3D games boot up quickly and run smoothly, web browsing is as fast as it is on your laptop, and switching between apps is quick. Some apps, such as Chrome and YouTube, can run side-by-side at the same time, although this is better suited to tablets with larger screens. Unlike too many smartphones sold in 2015, the Tab S2 does not heat up when its performance is pushed; gaming only causes the slightest hint of warmth to come from the rear of the device.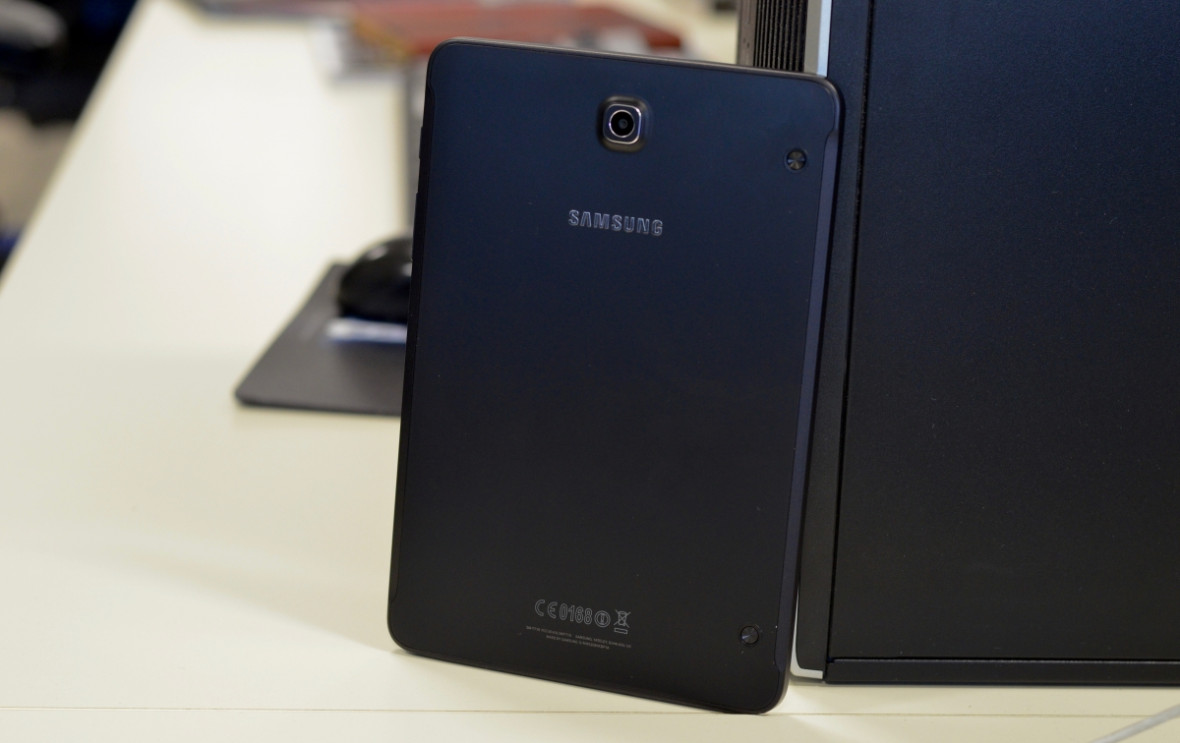 A healthy 3GB of RAM keeps things running smoothly and storage options of 32GB and 64GB mean there is no measly 16GB option, as there is with the iPad mini. Unlike the iPad, the Samsung's storage can be increased via a MicroSD card slot. There's also a 4G SIM card slot, although this was not included on my Wi-Fi-only review unit.
Yet another feature found on both tablets is a fingerprint reader on the home button. The Samsung's works just as well as Touch ID on the iPad; it is quick and easy to set up, very rarely failed to recognise my finger, and is just a fun thing to use. As for software, I was impressed with Samsung's restraint. Usually guilty of packing devices full of bloatware, Samsung has left the Tab S2 almost completely empty, to the extent that the application drawer feels weirdly spartan.
UPDATE: This review originally stated that the tablet does not have expandable storage, when in fact it does have a MicroSD card slot.
Samsung Galaxy Tab S2 8.0: The Verdict
Our verdict
Samsung Galaxy Tab S2 8.0
There is a simple truth here: Not everyone who wants a tablet wants an iPad. I would say most people do but there are plenty who do not like Apple, iOS or following the crowd - or who simply prefer Android and Samsung. For those people, this is the tablet to buy. Few manufacturers have come close to producing an iPad rival but Samsung has succeeded now for two consecutive generations of Tab S.
This is a highly portable tablet with a great screen, strong performance, decent battery life and attractive design. Negative points include the cameras. They are 8-megapixel on the back and 2.1MP on the front; neither of these stats are impressive and, as with all other tablets, you shouldn\'t rely on them to take good photos. Buyers of 2014\'s original Tab S will see little reason to upgrade here, but for anyone running an older tablet - or who fancies switching from an iPad - this is about as good as it gets.
Scores:
Design: 9/10 - A lovely looking tablet that is the perfect size to be portable and used in one hand
Screen: 8/10 - The perfect resolution, and with an aspect ratio which works best most of the time, only a problem with widescreen video
Software: 8/10 - Android Lollipop works perfectly, true multitasking is a nice bonus, and Samsung has cut down on the bloatware
Performance: 8/10 - Tricky to fault, although the cameras are fairly average
Pros:
Light, thin and portable design
Sharp, high quality screen
Strong performance
Cons:
Average cameras
Plastic back attracts grease and scratches