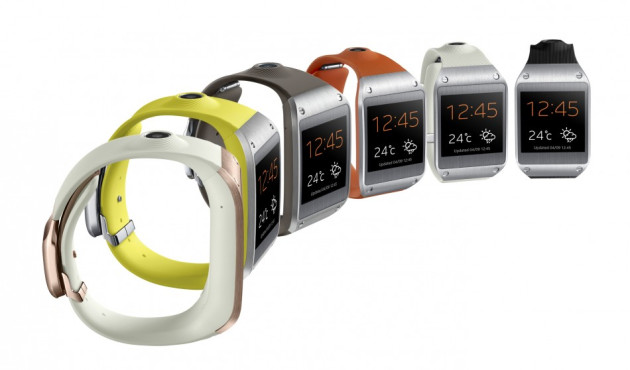 Samsung announced the highly anticipated Galaxy Gear smartwatch alongside its flagship Galaxy Note 3 phablet at the recent IFA trade show in Berlin.
Galaxy Gear is designed exclusively for the newly launched Galaxy Note 3 and Note 10.1 (2014 edition) as their companion accessory. However, other devices may be made compatible with Galaxy Gear via future software updates.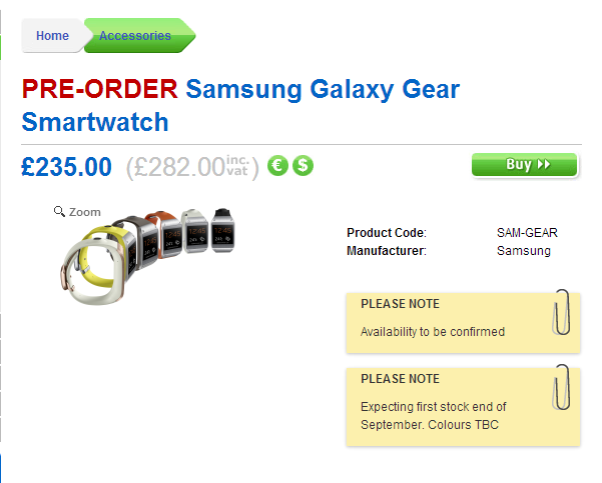 The Galaxy smartwatch will be available in a range of six colours: black, grey, beige, orange, green and gold, which can be pre-ordered via Clove UK at £235 (excluding shipping and VAT) in select regions. According to the blog on Clove UK, the device is expected to get its first stock (in all available colours) in the last week of September.
The Galaxy Gear is also available for purchase via Samsung direct for £299. Galaxy Gear can record up to 10 seconds of 720p video with its 1.9 megapixel camera integrated into the watch strap. Besides, the watch can store data using its internal 4GB storage.
Here is the complete list of features packed into the new Galaxy smartwatch:
1.63-inch Super AMOLED display (320 x 320)
800MHz Exynos processor
315mAh battery
1.9-megapixel camera with autofocus
Record in 720p (10 secs)
4GB internal storage
Built in speaker & mic
70+ apps includingPocket, Path, Evernote and RunKeeper
Samsung S Voice
Gesture and touch control
Bluetooth 4.0 low power connection