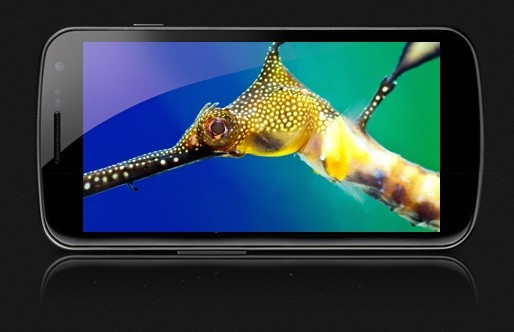 A Samsung device with the model number GT-I9260 is back in the news and this is significant because it is believed this is the Galaxy Nexus 2. EFIX data from the rumoured Nexus 2 has been leaked and this suggests, among other things, a higher resolution camera (the Nexus has a five megapixel camera) of eight megapixels, with a resolution of 2448 x 3246 pixels.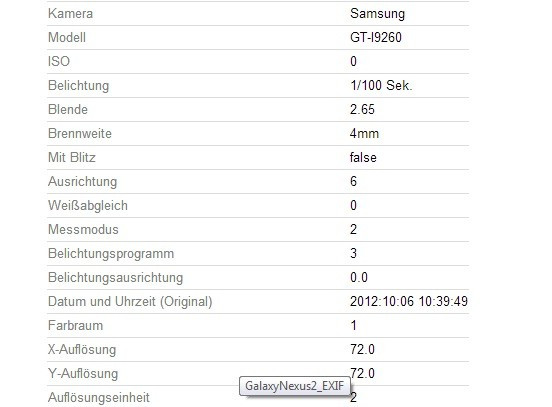 In addition, a photograph, reportedly taken using the GT-I9260 has also surfaced. It is further believed the camera chip in what could be the Nexus 2 is the same as the one used for the Galaxy S3 and the Galax y S2. This suggests the camera is likely to have similar features to the units in the latter two devices. There is no information on a secondary camera for the Nexus 2.
The software version listed for the device is I9260XXALJI.
The possibility of an eight megapixel camera accords well with speculation from an earlier SamMobile report, which spoke of an eight megapixel rear-facing camera and a 1.9 megapixel front-facing camera. Other expected details included a 4.65in Super AMOLED HD display, 16GB internal storage (with support for a microSD card) and a dual-core 1.5GHz Cortex A9 chip. A second SamMobile report suggested a December release.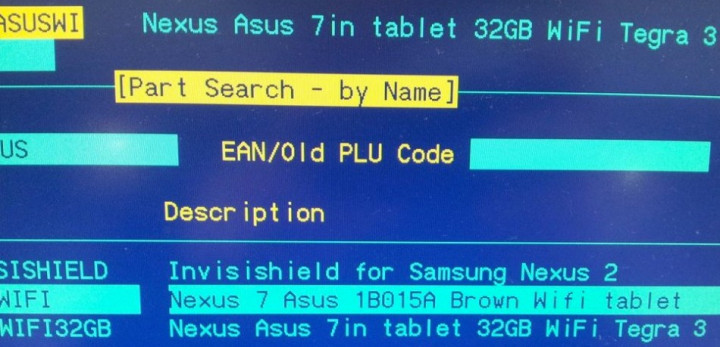 Meanwhile, a screenshot of an inventory page from UK mobile phone retailer Carphone Warehouse, obtained and published by Droid Life, reveals a 32GB version of the Nexus 7 Wi-Fi tablet is on its way. More importantly, the screenshot also reveals a listing for a Samsung Nexus 2. There was no further information available and, as the Droid Life report cautioned, a screenshot is not conclusive proof but it would appear the next Nexus will indeed come from Samsung, rather than HTC, as an earlier IBTimes UK report suggested.