The LTE variant of Samsung Galaxy S4 bearing model number I9505 runs on a powerful 2600mAh battery that handles Qualcomm's latest Snapdragon 600 chip featuring a quad-core processor clocked at 1.9GHz.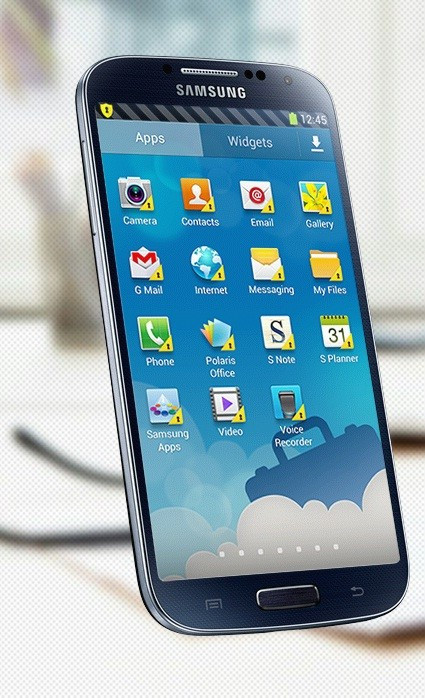 Followed by the market rollout, Samsung released the first software update (Android 4.2.2 XXUAMDM Jelly Bean) for the Snapdragon 600 variant of the Galaxy S4. The upgrade is believed to have boosted the battery performance of the Galaxy S4. After the update, the battery life of the S4 has vastly improved, claims GSMArena, based on a range of battery tests. The tests reveal the Galaxy S4 performed fairly well in almost all areas.
The first battery test, in which the Galaxy S4 was tested against many high-end rival smartphones, shows a sharp improvement in the talktime of the S4.
In the test, the Galaxy S4 survived for 18 hours and three minutes, approximately four hours more than the talktime offered by the device before the software upgrade.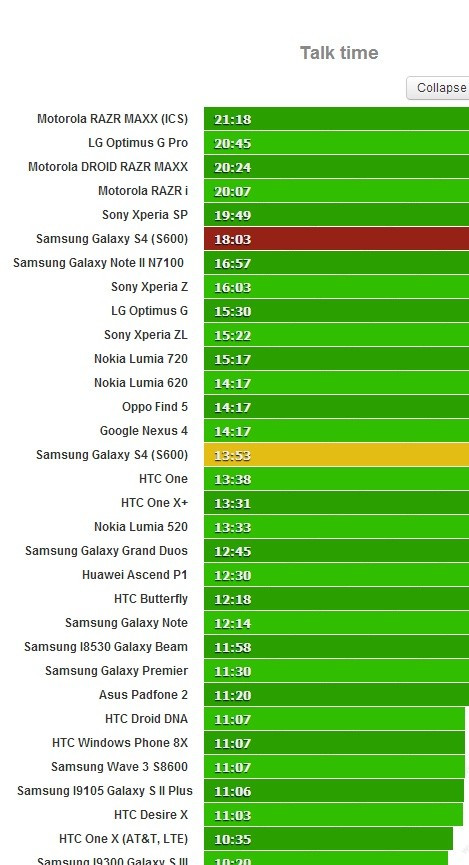 However, the Galaxy S4 failed to beat the Motorola RAZR MAXX (ICS version) which was the winner in the same test by offering three hours more talktime than the Galaxy S4. But the fourth Galaxy S smartphone was ahead of its major rivals such as Sony Xperia Z, Google Nexus 4, HTC One, Galaxy Note 2, Galaxy S3 and many more in the list.
The result of the web browsing test suggests the firmware update has lowered the web browsing life of Galaxy S4 by one hour and 20 minutes compared to the pre-update time of eight hours and 42 minutes. Surprisingly, the HTC One which uses the same quad-core Snapdragon 600 processor like the Galaxy S4, occupies first position in the test, delivering a browsing life of nine hours and 58 minutes.
The results are also interesting in the video playback battery test in which the Galaxy S4 did quite well. It stayed for 12 hours and 30 minutes, about two hours and 14 minutes more than the previous video playback life. The RAZR MAXX once again managed to retain the first place in the test.
The update has also pushed the endurance capacity of the Galaxy S4 up to 69 hours from 63 hours (noted in the previous test).
Click here to learn more about battery performance of Exynos 5 variant of Samsung Galaxy S4.