Samsung heir Lee Jae-yong may face arrest after admitting he gave money to Choi Soon-sil
Lee will appear before a judge on 18 January who will decide on issuing a warrant for his arrest.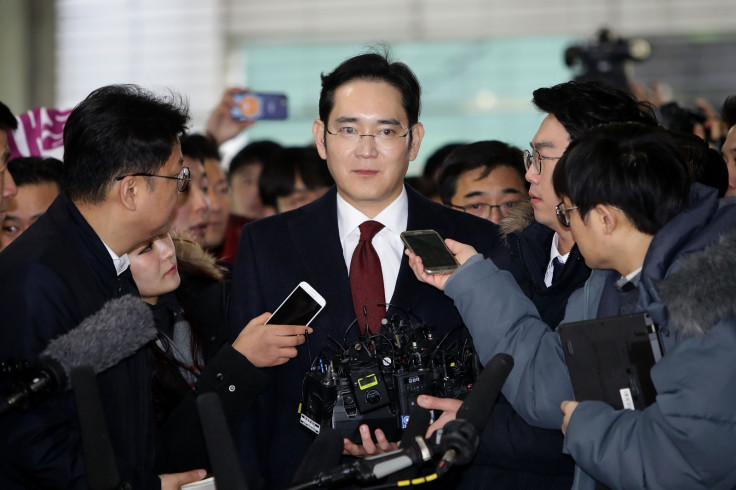 Prosecutors in South Korea are seeking a warrant to arrest Samsung Group's heir apparent Lee Jae-yong over bribery allegations related to President Park Geun-hye's close aide Choi Soon-sil. After being grilled for over 22 hours earlier, Lee admitted – for the first time in months – that his company did give money to Choi even if it was under pressure from the country's president.
Since the scandal erupted – which led to the impeachment of Park – Lee had constantly denied giving money as a favour, even though he acknowledged that Samsung did make payments to two foundations linked to Choi. However, on 12 January he made a u-turn and said that Park had sought the money when they met privately in July 2015.
The arrest warrant is still pending in court, where Lee is slated to appear on 18 January. If the warrant is granted the arrest will be a big blow for the scion, who would take over the company from his father, Samsung chairman Lee Kun-hee – who has been unwell for some time now.
The arrest would also impact the company's leadership structure as for months it is being speculated that Lee will officially take over the top job. Moreover, an executive reshuffle at the company which was scheduled to be held in December 2016 has been postponed. If Lee is arrested, the company would have to expedite the reshuffle and look for a leader to fill Lee's void.
Samsung is already facing a reputation crisis following the Galaxy note 7 issue, which forced the company to recall the entire line. The conclusion to that probe is scheduled for next week as is the company's fourth-quarter earnings results, which will give an estimate where the company stands post the Note 7 fiasco.
© Copyright IBTimes 2023. All rights reserved.