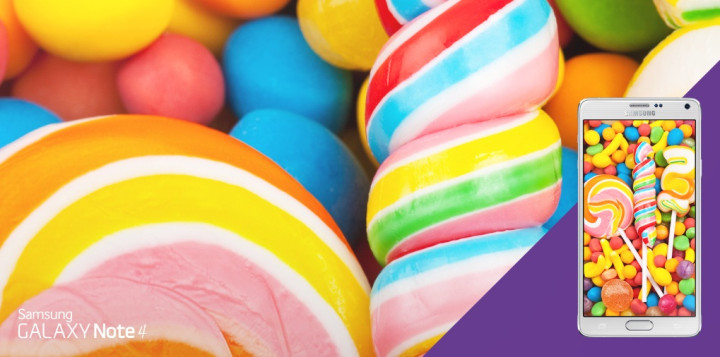 Samsung will release Android 5.0 Lollipop for its new Galaxy Note series flagship and it will be the first among the Galaxy series to receive Google's new Android mobile OS.
A recent tweet from Samsung Mobiles along with a photo shows the Quad HD Super AMOLED screen of Galaxy Note 4 with a screen resolution of 2560 x 1440 pixels, giving it a pixel density of 515 pixels per inch.
While the Quad HD screen was known to most of us months before Samsung could launch the smartphone, what is noteworthy in the tweet is the Super AMOLED screen showing Android Lollipop on it. This could be a hint by Samsung that the Android Lollipop will arrive sooner for the Note 4, anticipates Sammobile.
A few tech majors such as Sony, HTC, Motorola (and Nvidia) have confirmed that they will release Android Lollipop when the update is available.
Just a month before Google could announce the Android 5.0 alongside the two new Nexus devices, there were rumours suggesting Samsung is aiming to upgrade Galaxy Note 4 and Galaxy S5 with the new Android version sometime in late November or early December.
Samsung's tweet could be an indication of the aforementioned time frame for the roll out.
Meanwhile, an early Android Lollipop test build-LRW58J was leaked for the European version of the Galaxy S5 (SM-G900F). The test build offered an insight into what Samsung will stuff inside its own firmware version, with details surfacing about the new TouchWiz UI, enhanced apps, and new lockscreen. Also, users will get heads-up notifications in the Lollipop firmware, reference to which has been found in the leaked firmware.