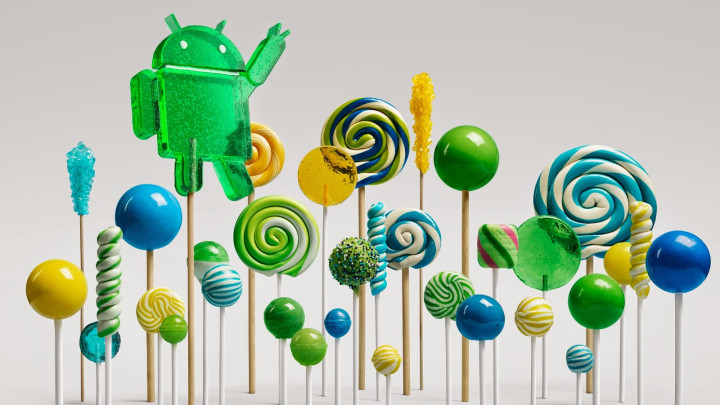 With the availability of the Android 5.0 Lollipop developer preview system images for the Nexus 5 (hammerhead) and the Wi-Fi Nexus 7 2013 (razor) comes a number of new apps and services from the latest Android operating system.
The apps which are available via APK files include Google Now Launcher, Google Search, Play Store, Keyboard, Camera, Google Dialer, Clock, Contacts and many more. As these APKs are from the developer preview version, chances are low that these will work properly on the KitKat devices.
But if you want to give it a try then check out the download links below. If something goes wrong after you install the apk files, or if you get force closes then go to the App Settings and uninstall the app or uninstall updates.
Download links for Android 5.0 Lollipop Apps APK
Google Now Launcher v1.1.1.1499465: GoogleHome.apk
Google Search APK (v4.0.26.1499465):
Google Play Store APK (v5.0.32): Phonesky.apk
Google Keyboard APK (v4.0.21003.1519572):
Google Camera APK (v2.4.008): GoogleCamera.apk
Email APK (v5.0-1519572):
Clock APK (v3.0.2): DeskClockGoogle.apk
Google Play Services Framework APK (v6.1.74): PrebuiltGmsCore.apk
Google Dialer APK (v2.0):
Google Contacts APK (v1.0): GoogleContacts.apk
Web View APK: WebViewGoogle.apk
Google TTS APK (v3.2.12.1519572): GoogleTTS.apk
Those who are looking for a method to install the Android 5.0 APK files, try out the installation guide below. The guide explains how to install the Camera APK. You can install any other app using the same method.
How to install APK files
Download and install a root explorer app, like the ES File Explorer from Google Play Store
Install any Android 5.0 APK like you install any other APK file
Using the file explorer app, go to /system/lib directory on the phone and rename the GoogleCamera.apk file to GoogleCamera.apk.bak
Note that this is to back up the current APK file before replacing it with the new one
Move the new GoogleCamera.apk, which you have downloaded above to /system/lib directory on the phone
Now try to use the camera app, it should work. If it does not, then reboot the device.
[Source: Android Soul]
Bright and shiny wallpapers and new sounds including ringtones, notifications and alarms from Android 5.0 is also available, courtesy of DroidLife. Below are the download links for wallpapers and sounds from Android Lollipop.