As expected, Samsung unveiled the successor to Gear Fit fitness tracker and Gear IconX, a pair of wireless earbuds, at its media event held on 2 June in New York. The Gear Fit 2 would be available for purchase from the 10<sup>th of this month whereas the earbuds would not be available until the third quarter.
The Gear Fit 2, as rumoured previously, sports a 1.5in curved Super AMOLED display with resolution at 216 x 432 pixels and is powered with a 1GHz dual-core processor. It features an embedded GPS and heart rate monitor (HRM) to provide accurate fitness tracking and measurement.
The Gear Fit 2 packs 512 MB RAM and 4GB internal storage as opposed to Gear Fit's 8MB RAM and 16MB storage. In addition to that, when the older Gear Fit was only compatible with Galaxy smartphones, the Gear Fit 2 can be paired with the smartphones running Android OS version 4.4 or higher and devices with more than 1.5GB RAM.
This suggests Samsung is targeting the mass audience of the fitness tracker market, although there are already a few notable wearables with affordable price tags. Recently, Xiaomi unveiled the Mi Band 2 featuring a tiny OLED display and heart rate sensor, costing only $23 (£16).
Other key elements of the Fit 2 are its standalone music player, which the previous smartband was lacking in, native-grown Tien operating system and a 200mAh battery.
The Gear Fit 2 accurately tracks the user's fitness activities, it is claimed. With the GPS and hear rate sensors, the device lets you gauge activities including distance pace, route and calories burned along with the heart rate. You can monitor as many as 15 different activities such as bike, step machine, treadmill, pilates, yoga, crunches and squats.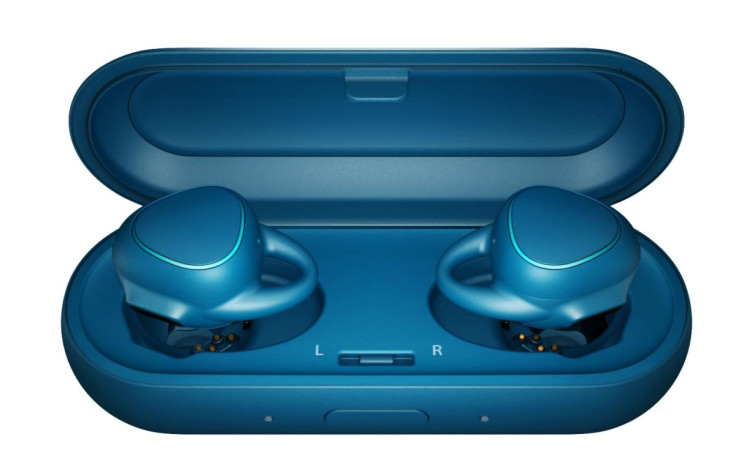 The Gear IconX cord-free earbuds can track fitness information and provide users with the feedback on their running performance. They offer up to 4GB internal storage which means you can play up to 1,000 songs. The earbuds provide data such as heart rate, distance, speed, duration and calories burned through a voice guide, for which you don't need a smartphone. After you work out, you can transfer and manage recorded data on your smartphone through the ZS health app.
To activate the device, all you need to do is simply place the Gear IconX in your ear, then tap and hold the touchpad located on the earbud.
The earbuds support Bluetooth version 4.1 and are compatible with Android 4.4 devices and the ones with 1.5MB RAM.