Samsung is planning an 11.8in tablet, codenamed the P10, which will feature 4G tecnology and a Retina-like display, according to court documents filed for it's historic patent battle with Apple.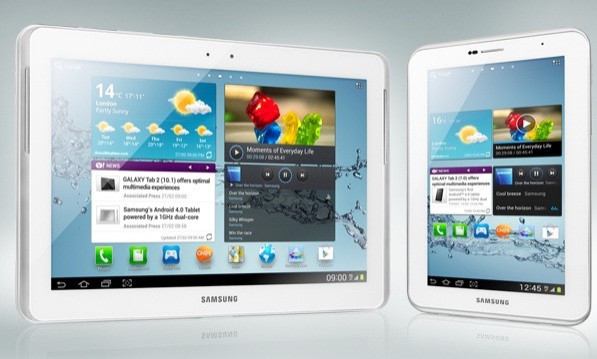 The discovery was made in the court documents filed with the court in San Jose, ahead of the patent trial which began this week. The tablet details were first spotted by The Verge website, which show a tablet, codenamed P10, which will feature the 4G Long Term Evolution (LTE) technology
The tablet will come with a screen ratio of 16:10. The device will features a Retina-like display (seen in the iPad) with a screen resolution of 1,600 x 2,560 pixels and a pixel density of 256 pixels per inch (ppi). Currently, the company's Galaxy Tab 7.7 is the only one of Samsung's range of 7in and 10in Galaxy tablets to feature a display with a higher pixel density than 197ppi.
Apple's Retina display, first seen on the iPhone and then on the third generation iPad, which has a resolution of 1,536 x 2,048 pixels giving it a pixel density of 264ppi. The documents do not detail much on the other features of Samsung's upcoming tablet.
Earlier reports
Samsung's 11in tablet first came to light when website BGR reported that the company is prepping for an 11.6in tablet running on Android 4.0 (Ice Cream Sandwich). The device was expected to be unveiled at this year's Mobile World Congress event which took place in Barcelona in February.
The device was also expected to be powered by a dual-core Exynos 5250 CPU from Samsung with a clock speed of 2GHz. This CPU is said to be similar to that of Apple's new A6 chip. The device was also believed to feature Android Beam and a special wireless docking mode for gaming on HD TVs.
Screen technology
Reports have suggested that Samsung has made significant breakthroughs in its screen technology recently. A report by ETNews suggests that Samsung succeeded in increasing pixel density to a huge 350ppi on an AM OLED display in a lab test by using fine metal mask (FMM) technology.
This FMM technology is used to deposit pixel on substrate, wherein a metal mask with small grooves is placed on the substrate and then sprayed with an organic substance.
Samsung is expected to use this higher resolution screen in its next generation Galaxy S smartphones. Samsung is unlikely to have the technology in production in time for the launch of the Galaxy Note 2 with the anticipated release data for this device in the coming weeks, with Samsung sending out invitation for a major announcement on 15 August.