The Samsung Galaxy Note 7 may have been the star of this week's Unpacked launch events in London, New York and Rio, but it wasn't the only piece of kit on display. The company also announced an upgraded version of its Gear VR headset, which has been given a handful of technical and aesthetic tweaks.
The updated Gear VR comes with a wider field of view (FOV), which has been bumped from 96 to 101 degrees. This puts it just above PlayStation VR's 100-degree FOV, but still falls short of the Oculus Rift and HTC Vive, which both boast a 110-degree field of view.
For Gear VR gamers, this means being able to see more content on-screen at once, theoretically leading to more-immersive virtual reality experiences overall. The cushioning around the goggles has been padded out, making the headset more comfortable to wear for longer periods of time.
The control pad on the side of the headset has also been given a refresh. The navigational buttons are now flush with the headset instead of recessed and a home button has been added to make backing out of applications easier, something fans have been calling for since the first Gear VR was introduced.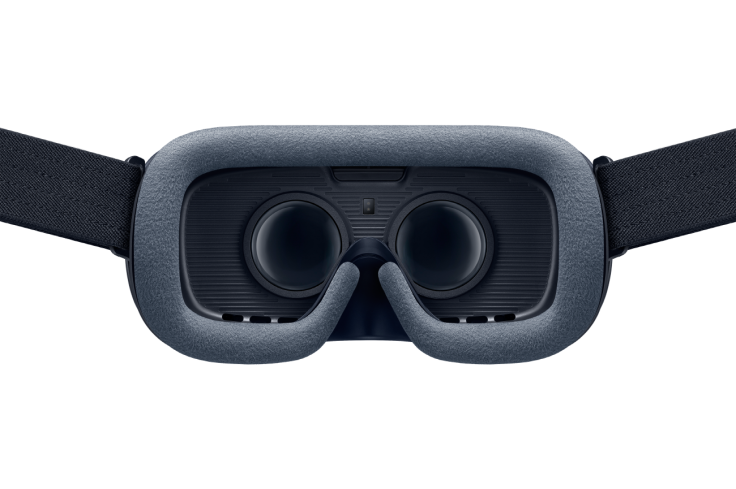 The Note 7 marks Samsung's shift away from micro-USB to USB-C and, being the case, the new Gear VR has been given a USB-C port to make it compatible with the company's latest phablet. Luckily, Samsung has thrown an adaptor into the box so you can use the headset with older Samsung devices. This means in addition to the Note 7, the new Gear VR supports the Galaxy S7 and S7 Edge, Note 5, S6, S6 Edge and S6 Edge+ smartphones. The deal doesn't go both ways though, meaning you can't use the Note 7 with the old Gear VR.
Finally, the updated Gear VR has been given a new paint job and now comes in a more subtle blue-black colour.
Samsung's new and improved Oculus-powered headset goes on sale in the US on 19 August for $99. There's no word on when it will reach the UK, but it's probably safe to assume it will appear around the same time the Note 7 goes on sale on 2 September.