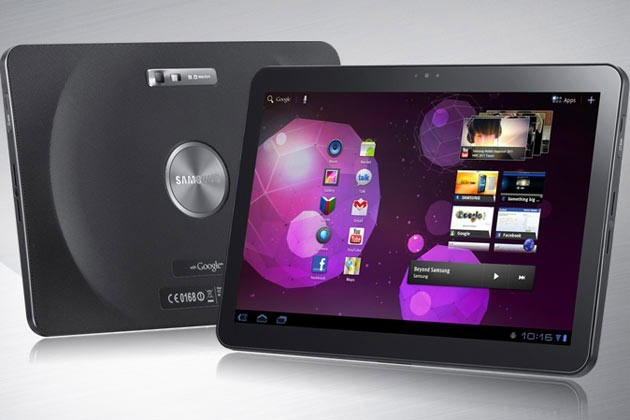 Samsung's seemingly cursed Galaxy Tab 10.1 has finally been given a release date by T-Mobile.
The news broke on T-Mobile's web site when it finally listed the Galaxy Tab 10.1 as being available from 2 November, 2011.
The device had originally been intended for release much earlier in 2011, but the tablet's launch was delayed after Apple included it in its current onslaught of patent infringement accusations against Samsung's Galaxy range of devices.
The device sale is still currently banned in a number of territories having been drawn into Apple and Samsung's ongoing series of lawsuits.
The legal mud-slinging began in April when Apple mounted a complaint alleging Samsung's Galaxy range of devices "slavishly" copied the designs of Apple's iPhone and iPad devices.
The war subsequently escalated when Samsung responded with its own accusations of patent infringement against Apple. Most recently Samsung went so far as to mount legal action attempting to block the sale of Apple's iPhone 4S.