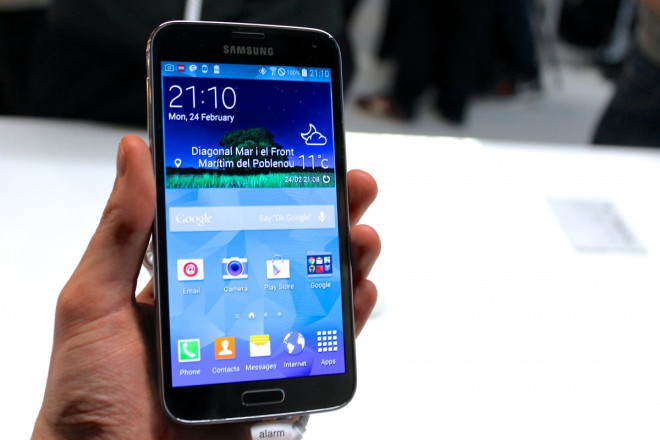 The launch of Samsung's new flagship Android smartphone, the Galaxy S5, is to coincide with a 45-day sales ban in South Korea handed to mobile operators for breaching local laws.
The Galaxy S5 is set for worldwide release on 11 April, however the government-imposed ban will mean that South Korea's two largest carriers, SK Telecom and KT, will be unable to offer customers the opportunity to sign up or upgrade to the smartphone.
Only LG UPlus, South Korea's smallest mobile operator, will be able to offer the smartphone on that date, however it too will only have 16 days before the ban comes into effect for its customers.
The ban comes as a penalty from the South Korean telecoms regulator for subsidising more than 270,00 won (£152) on the cost of handsets.
It is estimated that Samsung makes up around two-thirds of the South Korean mobile market, however growth has slowed considerably in the past year. Despite this, such a dominant market share means that although the country is only the ninth biggest smartphone market, it represents the fifth biggest market for Samsung.
The impact of the sales ban on the smartphone manufacturer could be significant in the crucial first months of the Galaxy S5 launch, when publicity and hype surrounding the device is at its strongest.
"The Korean market accounts for a relatively small portion of Samsung's overall smartphone sales, but given that they need to maximize sales in the first three months of the launch, the operation suspension of mobile carriers could hit initial S5 sales," IM Investment & Securities analyst Lee Min-hee told Reuters.