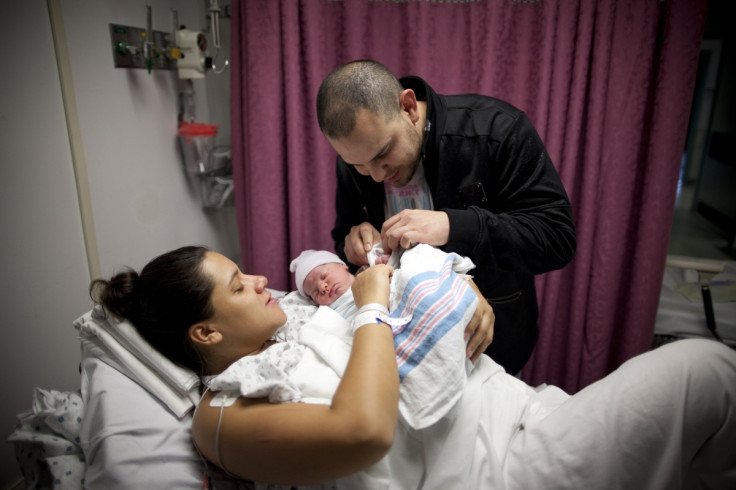 San Francisco has become the first city in the US to require bosses to pay for six weeks of parental leave for employees with newborn babies. The measure was passed unanimously.
California has a state insurance program that pays workers 55% of their wages to take time off after the birth or adoption of a child, or to care for a sick family member. The San Francisco law now requires that employers make up the pay difference so that workers will earn 100% of their wages.
The city law also makes it illegal to fire an employee after taking parental leave. It will go into effect from January 2017 for companies with 50 or more workers and will be phased in for smaller firms with at least 20 workers. Companies with fewer than 20 employees will be exempt.
The push for more pay for family leave is growing across the nation, as is support for a higher minimum wage for American workers.
Advocates say too many parents cannot afford to lose pay to take time off after a birth or adoption of a child. But critics say the increased pay will be burdensome to owners of small companies.
The US is the only developed nation in the world that does not require paid family leave, NPR reported.
The federal Family and Medical Leave Act allows employees to take up to 12 weeks off to care for a new baby or a sick family member, but it is unpaid. It also does not cover companies with fewer than 50 workers, nor does it cover most part-time employees.
A number of tech companies are already offering more generous family leave benefits. Ebay and Spotify offer six months of fully paid parental leave, and Netflix is offering to pay for up to 12 months after the birth of a child. Twitter just announced it will provide 20 weeks of paid leave starting on 1 May.
The state of New York just passed the most generous family leave state plan, guaranteeing workers 67% of their wages for up to 12 weeks leave for a new child or to care for a sick family member. The benefit will be covered by a state insurance plan.