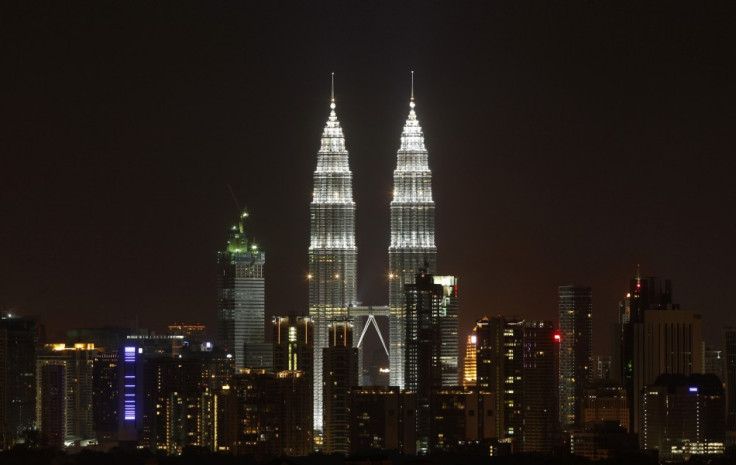 A Malaysian opposition lawmaker has suggested that allowing girls under the age of 16 to marry could resolve the issue of premarital sex amongst 'lustful' teenagers. Nik Mazian Nik Mohamad said that making it illegal for younger people to marry would not stop teenagers from having sex freely.
"Nowadays, kids under the age of 16 are already having sex and already have open sexual relationships. If we prevent them from getting married, these urges are still there, so they will be exposed to have sex freely and outside of marriage," he told Parliament.
Lawmakers were debating the legal age to marry in Malaysia - 18 years for Malaysians under civil law but 16 for Muslim girls. In addition to a lower age of marriage, Muslim teenagers under 16 may marry if they obtain permission from the Shariah courts.
Earlier Ampang MP Zuraida Kamaruddin claimed that child marriages were being used as a solution to statutory rape and that girls were forced to marry their rapists. Another MP Teo Nie Ching agreed, saying that the practice exacerbated the trauma of the rape victims.
She noted how in Kota Kinabalu in Sabah, a 14-year-old girl married her rapist who was over 40 years old. The rapist was convicted in court and sent to jail.
"But what happens to the child. She married the main who raped her. That's why we need amendments to protect the rights of the child," Teo said.
Nik Mazlan however questioned whether there was coercion involved in the case involving the 14-year-old. He said that if the intercourse had been consensual, then it supported his claims that teens had sexual urges which he described as a "big problem".
In a written reply in Parliament, the Women, Family and Community Development Minister Rohani Abdul Karim said that the Shariah courts received more than 1,000 applications from Muslims for permission to marry minors last year. She did not say how many of the applications were given the green light.
The amended Child Act was passed in Parliament on 6 April but it failed to solve the rising problems of child marriages, FreeMalaysiaToday reported. It said the law instead focused on abolishing whipping and enforcing community service for child offenders and improving child protection through the National Council for Children and Child Welfare Teams.
The new amendments will see stricter penalties for child abuse and neglect cases, with the jail term doubled to a maximum of 20 years and fines increased as well. Details of all those convicted of any offence, in which a child is a victim, will be kept in the Register of Children.