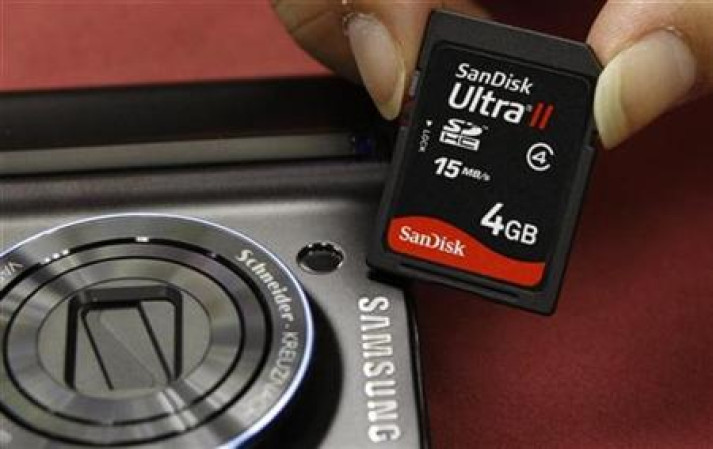 US flash memory card manufacturer SanDisk has created an SD card which can hold 512GB of data – the largest capacity ever released.
The SanDisk Extreme PRO SDXC UHS-I card, which is the size of a postage stamp, has a higher capacity than many PC hard drives. The card could potentially hold around 30 hours of high-definition video, and will go on sale for $800 (£490).
In addition to its unprecedented level of storage, the SD card also comes with a lifetime warranty and is temperature proof, waterproof and X-ray proof.
It also comes with a data recovery download offer, which allows accidentally deleted images to be recovered.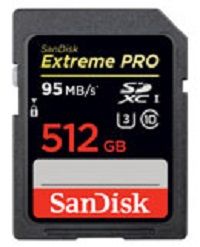 The card is aimed at filmmakers shooting in the high-quality 4K film format, and experts believe the SD cards could eventually hold up to two terabytes of data (2,000GB).
The 4K format has four times the resolution of high-definition video, and requires massive amounts of file storage.
A single minute of 4K shooting typically takes around 5GB of storage space, depending on compression.
Dinesh Bahal, vice president of product marketing at SanDisk, said: "As an industry leader, SanDisk continues to push the boundaries of technology to provide customers with the innovative, reliable, high-performance solutions they have come to expect from us.
"4K Ultra HD is an example of a technology that is pushing us to develop new storage solutions capable of handling massive file sizes.
"The 512GB SanDisk Extreme PRO SDXC UHS-I card is a tremendous advancement that enables professionals to reliably store more content on a single card than ever before."
Grant Petty, chief executive of Blackmagic Design, added: "The new 512GB SanDisk Extreme PRO UHS-I card offers incredible speed and capacity.
"The additional capacity of the card will extend the creative freedom for customers shooting in RAW and open up the ability to use wide dynamic range RAW files with even more productions."
The SD card format is one of the most widely used types of flash storage and is commonly used in digital cameras, camcorders and other mobile devices.