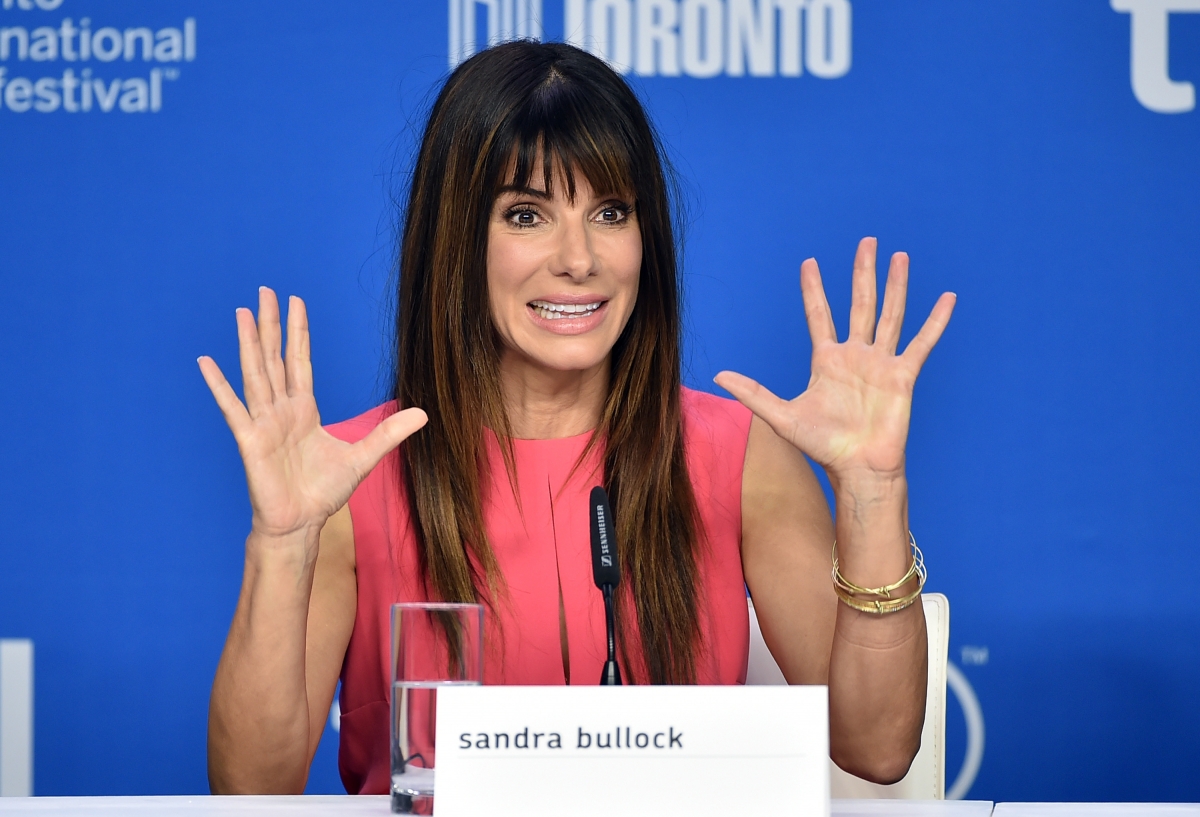 She may have just landed a part that was originally intended for George Clooney in the upcoming comedy drama Our Brand Is Crisis, but Sandra Bullock doesn't seem keen on taking a rest from gender-swapping with the Tomorrowland actor on screen any time soon, as she gears up to take over a franchise that used to be his.
The 51-year-old is set to lead an all-female reboot of the 2001 film Ocean's Eleven with The Hunger Games director Gary Ross on board to helm the picture. Clooney will reportedly produce –so it looks like he's fine with Bullock adopting some of his characters! It is Sandra Bullock after all...
According to The Playlist, news of the all-female version has been circulating for a while, despite there being no official announcement about its progress from any of those involved. A source familiar with the project has revealed Clooney, Steven Soderbergh (director of the original trilogy) and Jerry Weintraub (who produced all three previous Ocean's movies) came up with the idea last year, and got the ball rolling.
But plans were shelved when Weintraub died on 6 July 2015. Things have however picked up again, after Little Women screenwriter Olivia Milch signed on to write the script. It was also suggested in the same report that Clooney could make a cameo appearance as Danny Ocean. There was no information as to when the film might make it to the big screen, but if Ross concentrates on it after his next project, The Free State of Jones, it could well be out towards the end of next year or the beginning of 2017.
While it remains unclear whether the new take on the old film will be a reboot, spin-off, re-imagining, sequel or prequel in its very early stages, an all-female version is certainly in-keeping with the recent trends in Hollywood filmmaking. Paul Feig's female-centric Ghostbusters starring Kristen Wiig, Kate McKinnon, Leslie Jones and Melissa McCarthy, has just been completed ahead of its UK release date of 15 July 2016, while news has just emerged that Ronda Rousey will be fronting a Road House remake in a Patrick Swayze-esque role.
For all the latest entertainment news follow us on Twitter @alistinsider.