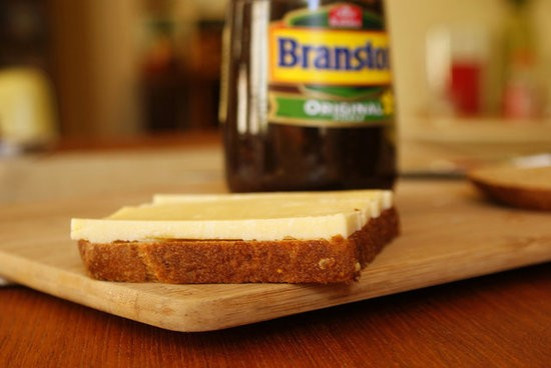 A lorry full of jars of Branston pickle has crashed just 10 miles away from the village of Cheddar.
The vehicle, which was transporting hundreds of pots of the famous British condiment, hit a low branch on its way to a Somerset farm and shed its load.
The incident happened in Shepton Mallet, just ten miles away from Cheddar, the original home of British cheese.
One local told the Western Daily Press: "It's a shame about the lorry, but we were close to seeing the ultimate serving of cheddar and pickle."
Twitter quickly erupted with tongue-in-cheek comments.
"If only it had been coming from Sandwich," one user said.
Another wrote: "Best story of the week. A truck carrying a load of Branston Pickle has crashed near the town of Cheddar in Somerset. A ploughman's crunch?"
The back of the truck and its cargo were severely damaged in the collision.