Sandy Hook Elementary School reopens at site of 2012 massacre
The scene of 20 child murders is to re-open with courtyards, 'tree houses' and bullet-proof windows.
The school where 20 young children and six teachers were murdered is to reopen four years after one of America's most shocking mass shootings. The new Sandy Hook Elementary School has replaced the demolished buildings of its predecessor in Newtown in Connecticut.
The new school, which cost $50m (£38m), will welcome a new generation of children during the forthcoming new school year, who will be protected by a host of new security measures. There are three courtyards, study spaces designed to look like tree houses, "a moat-like rain garden", and heavy duty bullet-proof windows and a comprehensive security system.
Not much remains of the previous school buildings, which were demolished. Two large concrete slabs with dinosaur footprints on them have been retained, while Shelley the school turtle, who has been with the school for more than a decade, is also waiting for her new aquarium to be finished.
"When students come in that front door, they're going to see their turtle," said Pat Llodra, a representative for the school, told CNN. "Keeping something they love front and centre makes them feel much more comfortable."
The tragedy that brought the original school to the attention of the world happened on 14 December 2012, when a heavily armed 20-year-old Adam Lanza entered school property and started shooting, killing 20 six- and seven-year-olds.
Llodra admitted that the school district wanted to have kept the original building intact. She said: "Let me state unequivocally that we would trade in a minute this beautiful new school for the more familiar and ancient Sandy Hook school, built in the '50s, if we could just change the past."
The new school will teach 390 students, around 70 of whom were present during the shooting. Around 60% of staff members from the first school are also returning. In the four years since the massacre, pupils have been attending school in the nearby town of Munroe.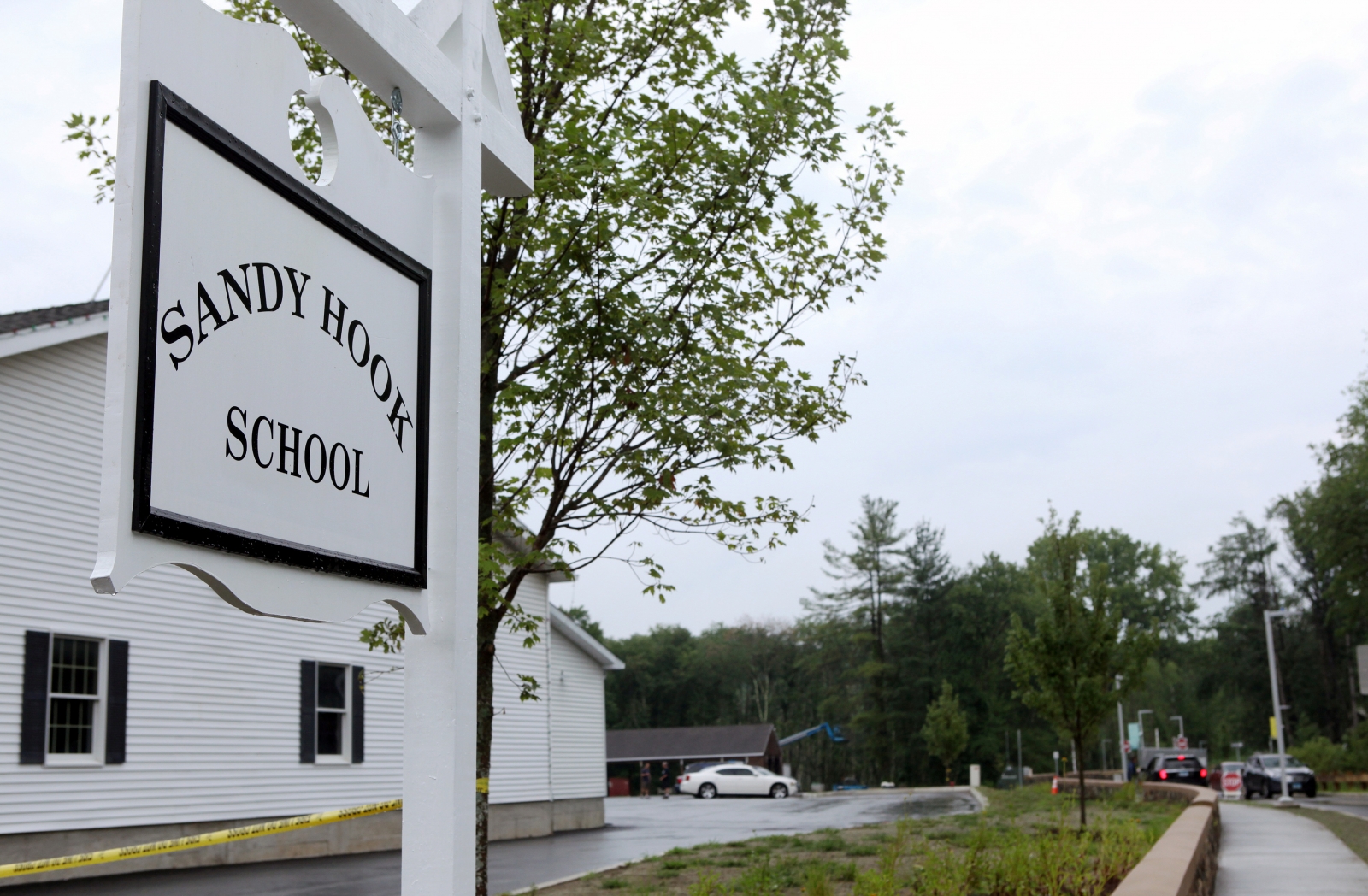 Sandy Hook's principal Kathy Gombos, whose predecessor Dawn Hochsprung was one of those killed by Lanza, said: "There have been some tears, but I think after they spend about an hour or so here, they feel like it's going to be an unbelievable learning space for kids."