"I had been living in fear that I was going to get a call that something had happened. Honestly, I thought, the way he was going, he was going to kill himself. Not take his own life, but something like the DUI, but worse."
Those were the words spoken by long-time coach Bob Bowman during a remarkably candid piece in Sports Illustrated last year, describing Michael Phelps' second arrest for driving under the influence in September 2014. Such an incident marked a difficult period in his life, with the swimming superstar himself admitting that he was in a "really dark place, not wanting to be alive anymore".
A 45-day stint in an Arizona rehab facility followed and, thankfully, Phelps, who was subsequently handed a suspended one-year prison sentence and a supervised probation term of 18 months, has since moved forward with the help of fiance Nicole Johnson and later first son Boomer. Returning from a six-month suspension to beat domestic arch-rival Ryan Lochte in the 100m butterfly at the Mesa Pro Series meeting in Phoenix last April, he was barred from competing at the World Championships in Kazan but instead stole headlines with a typically dominant outing at the US Phillips 66 national competition in San Antonio.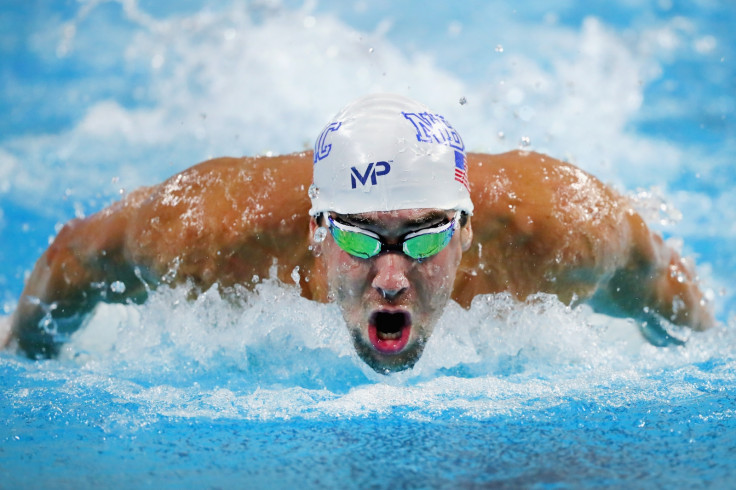 Anyone doubting the ability of history's most decorated Olympian, who spent less than two years in retirement after his exploits at London 2012, to launch a successful comeback were quickly silenced. Effectively overshadowing his other key adversary Chad Le Clos' performances in Russia, the "Baltimore Bullet" clocked the fastest 200m fly in the world that year and his quickest since 2009, before governing body the International Swimming Federation (Fina) banned the use of hi-tech bodysuits.
Phelps also cruised to victory in the 100m fly and the 200m individual medley, posting times that would have seen him add to his substantial collection of 27 world titles. He took that formidable form into the winter nationals in Washington, winning the same three events comfortably and leading the North Baltimore Aquatic Club to team glory.
The 31-year-old went on to make history at the US team trials in Omaha, Nebraska last month, becoming the first male American swimmer ever to qualify for five Olympic Games. Beating Lochte again in the process, he triumphed once more in the 100m fly, 200m and 200m medley, tuning up for Rio in what was his last competitive meet on home soil before retiring from the pool for good.
Phelps' Brazilian curtain call comes without much of the pressure to break records that surrounded him during the last three Olympics, where he established his formidable reputation as a ruthless one-man medal table after initially debuting in fifth place as a fresh-faced 15-year-old at Sydney 2000.
Claiming multiple global titles and setting new world records before the 2004 Games, he earned six golds in Athens and his only two bronzes to date – one of which came after a third-place finish behind Ian Thorpe and Pieter van den Hoogenband in the so-called 200m freestyle "race of the century".
Undoubtedly his finest hour came in Beijing, where Phelps sweeped another eight golds to surpass Mark Spitz's single-Games haul achieved at the 1972 Olympics in Munich. His phenomenal story looked to be completed in London, losing ground to both Lochte and Le Clos before advancing his tally to 22 medals and overtaking legendary soviet gymnast Larisa Latynina's all-time record.
Still one of the biggest Olympic names whose stardom is perhaps only eclipsed by Jamaican sprint sensation Usain Bolt, Phelps will be aiming to end his staggeringly successful career on a high this summer. Another memorable showing would be a testament to his considerable powers of determination and recovery after a particularly troubling episode in his eventful life.