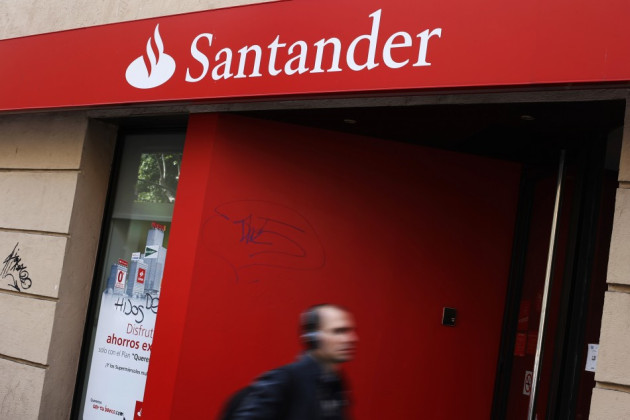 A convicted paedophile has been forced to quit his job as a senior manager at Santander, the Spanish banking group.
Former priest Stephen Brooks led an executive team at the bank and even judged its award for "responsible business of the year".
Brooks, 59, was managing director of Santander's UK corporate banking healthcare team. He helped business customers access cash tied up in assets and provided bank funding for growth.
He rose through the ranks of Europe's biggest retail banking institution despite holding convictions for 19 sex attacks on young boys during the 1980s and 1990s.
Brooks was sentenced to four years in jail for the offences which he carried out for seven years until 1994 in Swansea, while he was a priest at St Paul's Church in Sketty.
The Sun reported the acts had a devastating impact on his young victims, one of whom attempted suicide.
Brooks had moved to London to distance himself from his crimes. He resigned from Santander when his paedophile past was uncovered and expressed regret for his previous actions.
But his appointment leaves big questions for the bank to answer.
According to a source, the bank's own rules forbid it from hiring a person with criminal convictions on their record.
A Santander source told The Sun: "Our company policy prohibits hiring employees with unspent convictions. Clearly the process was not applied correctly in this instance and we recognise his employment was an error."
Brooks insisted Santander knew about his history when he joined.
He said: "All employees have Criminal Records Bureau vetting done, as I did, which is held on a confidential HR file. This was the core of my discussion when I joined.
"I deeply regret and apologise for the harm that I caused. I moved far away from the people I hurt and I have spent 20 years trying to do good and harm no one."
IBTimes.co.uk contacted Santander and was awaiting a reply at the time of publication.