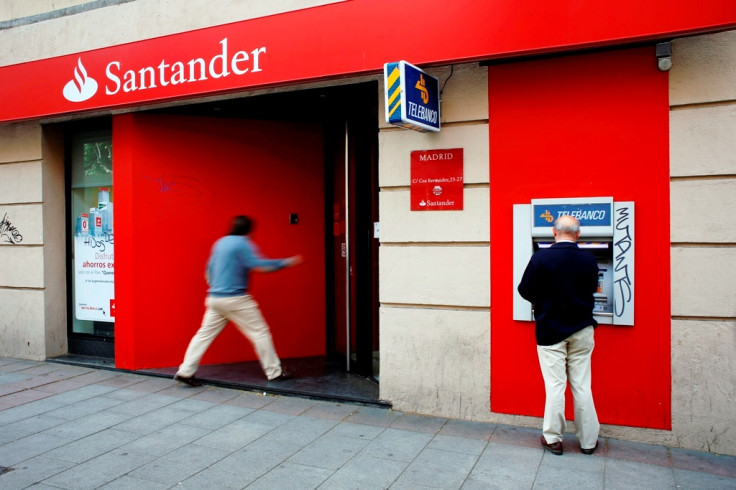 It costs Santander UK about £1bn ($1.31bn) a year to maintain its flagship 123 current accounts, according to a report. This is said to have put the bank's margins under pressure.
The Financial Times naming unnamed sources said that the British bank had a total of £50bn in deposits under this product and that it was paying an average of 2.3% in annual interest to customers holding these accounts. It was in return charging £5 as a monthly fee from these account holders, a charge which was raised from £2 earlier this year. However, despite this charge, it was said that the company was incurring an annual cost of £1bn to maintain these accounts.
Santander UK, which was reported to be the first UK bank to use blockchain technology for international payments, launched its 123 product in 2012. It has since attracted more than 3 million customers. The account has proven popular because of the higher interest rates it pays compared to its rivals and also the potentially valuable refunds it offers on utility bills that are paid through it.
While the UK bank has never disclosed the economics of these accounts, sources said that the record low interest rates set by the Bank of England, made it expensive to run these accounts. Another unnamed banker was cited as saying that the 2.3% interest it was paying was punitive, considering that the mortgage lending rates were currently below the 2% mark.
These revelations follow Santander announcing last week that it would cut interest rates on these 123 accounts to a flat 1.5% in November. Andrew Hagger, founder at consumer group Moneycomms said that he "was amazed it wasn't cut a long time ago."
A Santander spokesperson refused to disclose the economics this account. "Alongside our peers we do not disclose the economics of any of our accounts and products as this is commercially sensitive information.
"We expect the 123 Current Account to continue to be a competitive current account product and to continue to give ongoing value to many customers, relative to the products on offer from our competitors", the spokesperson added.