Santander's Profits Soar 20% But Cautions Borrowers Of The Impending Impact Of High-For-Longer Interest Rates
Santander's profits rose by 20 per cent achieving an attributable profit of €8,143 million in the first nine months of 2023, but warn borrowers of the Impending impact of high-for-longer interest rates.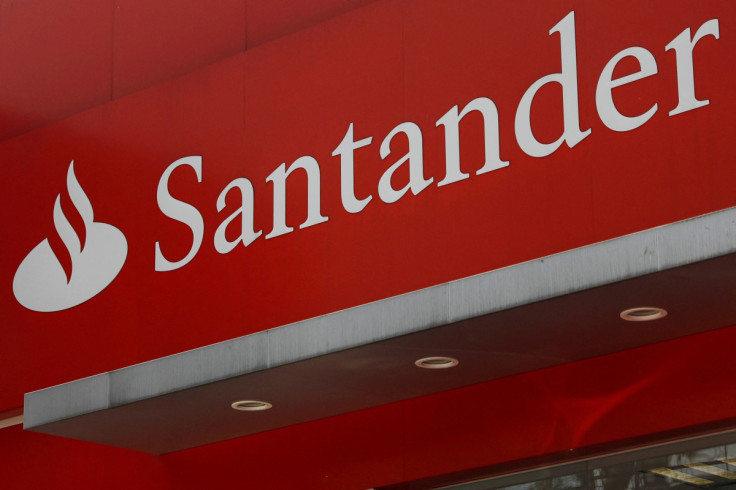 High Street lender Santander has reported that net profits rose by 20 per cent in the third quarter and achieved an attributable profit of €8,143 million in the first nine months of 2023, with a 17 per cent rise in earnings per share.
The Spanish bank saw a boost of strength in its business in Europe by offsetting weakness in the Americas. North American profits fell 19 per cent to €1.9 billion. Business in Mexico was optimistic owing to "loan-loss provisions normalisation in retail portfolios and seasonality in the auto business in the US", according to Santander. The South American attributable profits were down by 16 per cent to €2.33 billion, overwhelmed by rising costs and higher loan-loss provisions.
Ana Botín, Banco Santander executive chair, said: "The group achieved another record quarter with earnings per share up 17 per cent and a return on tangible equity of 14.8 per cent. We have added nine million customers, increased revenues by 13 per cent and continue to make excellent progress in simplifying the business."
The key takeaways highlighted from Santander's Q3 2023 results include an increase of 16 per cent in net interest, which indicates the growth in customers in the past year with the addition of nine million. Also, seeing a positive balance sheet sensitivity to higher interest rates in Europe and Mexico.
The Net fee rose by six per cent, performing really well in CIB (+15%) and PagoNxt (+12%).
A revenue increase of 13 per cent with the support of income growth in all regions and specifically robust growth in businesses worldwide: Wealth Management & Insurance (+39%), PagoNxt (+23%) and CIB (+21%).
The bank's change into a simpler, more digital and integrated model saw a 44.0 per cent improvement in its efficiency ratio.
There was a continual normalisation of loan-loss provisions owing to the expected higher-rate environment and inflation. Normalisation in the US and extra provisions for Poland's Swiss franc mortgages increased by 21 per cent.
The comprehensive credit quality stayed strong, with the cost of risk under target for the year at 1.13 per cent.
The attributable profit in Q3 was €2,902 million, rising by 26 per cent (+20% in current euros). Against the Q2, Profit Rose by 11 per cent.
Santander announced in September an interim cash dividend of 8.10 euro cents per share (+39 per cent) and the first share buyback against 2023 earnings.
Therefore, the target payout will be about 50 per cent of the group net attributable profit (not including the impacts that do not affect cash or capital ratios directly), divided by about 50 per cent in cash dividends and 50 per cent in share buybacks.
Execution of the shareholder remuneration policy rests on future corporate and regulatory determinations and agreements. When finished, Santander will have bought back nine per cent of its shares since 2021.
The bank is also still on course to meet its 2023 targets, which include double-digit income growth; RoTE of over 15 per cent; cost-to-income ratio of 44-45 per cent; fully-loaded CET1 over 12 per cent, and cost of risk under 1.2 per cent.
Ana Botín commented that although the "external environment" is progressively undetermined, "it is in these times that the strength of our model and our team is most evident".
She also added: "I am confident that we will achieve our 2023 targets given the positive momentum which we also expect to carry into 2024."
However, Santander UK has issued a warning to borrowers regarding the impending impact of high-for-longer interest rates. The group stated: "We expect high-for-longer interest rates to have a more pronounced impact on households and businesses."
The group warned that house prices are anticipated to drop by seven per cent this year and two per cent in 2024, with mortgage applications also down following a spell of interest rate rises and plummeting property values.
Mike Regnier, CEO of Santander UK, said: "We have delivered a good set of results in spite of a challenging macroeconomic environment.
"We have prioritised our customers' needs, offering the right products and services as well as support with their finances when they need it.
"We provided competitive rates for savers, including a top-of-market easy access savings account, and helped homeowners struggling with rising rates, through the Government's Mortgage Charter."
He further added that their "clear strategy" and "prudent approach to risk", with also "the positive benefits of Banco Santander's new operating model", will allow the continual support of customers "through the economic challenges ahead".
© Copyright IBTimes 2023. All rights reserved.