Sara McMann keen to avenge loss, calls for Ronda Rousey rematch
Rousey will take on Amanda Nunes for the bantamweight title in December at Las Vegas.
McMann is fighting Alexis Davis in the final of The Ultimate Fighter 24 on Saturday (3 December).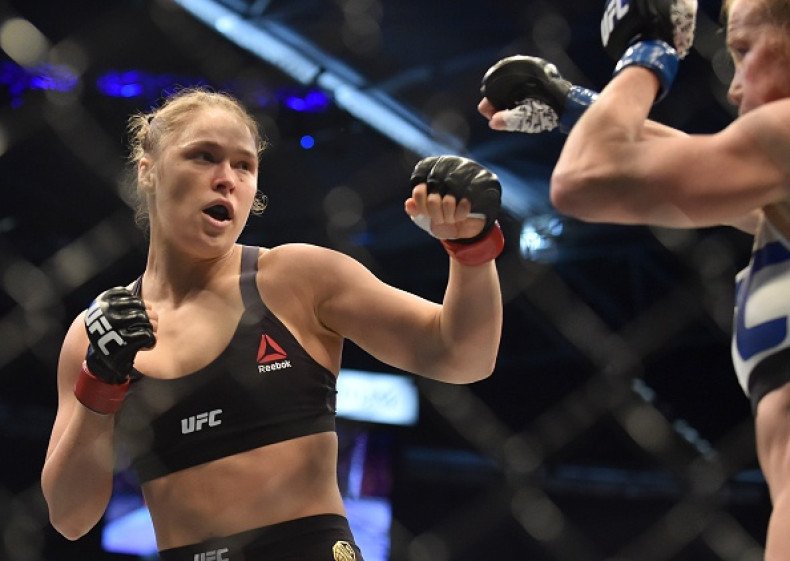 The Ultimate Fighter (TUF) 24 finalist Sara McMann wants a re-match with Ronda Rousey even if it is not for a title, as she is simply keen on avenging her 2014 loss against the former bantamweight title. She faced her when she was the reigning champion and suffered a 66-second TKO.
The 36-year-old Maryland-born fighter is returning to the Octagon for the first time since May when she takes on Alexis Davis on Saturday (3 December) in the finale of TUF 24, which if she wins could put her in reckoning for the UFC bantamweight title. She is currently ranked world number eight in the MMA rankings and could earn herself a fight with the champion in the future.
Rousey is taking on reigning bantamweight champion Amanda Nunes on 30 December at the T-Mobile Arena in Las Vegas, and unless she wins, McMann may not get her chance, as the longest reigning women's bantamweight champion has indicated that it could be one of her last fights. The challenger, however, is not concerned about the title and has made it clear that avenging losses is her main criteria.
"I can still fight Ronda even if it's not for a championship. Avenging losses is personal for me. It's not simply for a title, McMann told MMA Junkie radio.
"I would perfectly fine to win the title and then have them come after me and avenge my losses that way. I don't think there's anything wrong with that," she explained.
The bantamweight title has changed a number of hands in the last year with Rousey, Holly Holm, Miesha Tate and now Nunes holding the belt. McMann has also lost to the latter two in the last year and has welcomed rematches with the duo. Tate, however, is unlikely to be available after she announced her retirement following her loss to Raquel Pennington at UFC 205 earlier in the month.
"I don't care about the particular order. If you are an athlete in the UFC, you probably shouldn't care about what particular order you get either simply because that decision-making process is out of your control."