She was always going to be one of the closely-watched stars on the summer 2017 series of Celebrity Big Brother, and Sarah Harding has come out swinging. She has slammed her Girls Aloud housemates before even entering the famous house for the Channel 5 programme.
The former popstar was welcomed by the crowd with a huge cheer as she joined Emma Willis on stage, looking sophisticated and smart in a lace-trimmed black suit.
Sarah shot the audience a huge smile as viewers remembered why they fell in love with her bubbly personality on Popstars: The Rivals all those years ago. Proving she is still an open book, the star admitted to being "quite emotional" in her VT and claimed that she doesn't like confrontation.
She went onto explain that the reason she did not like to be confronted was because of her experience of being in the band with Cheryl, Nadine Coyle, Nicola Roberts and Kimberley Walsh.
Emma asked her: "One thing I do have to ask you about is we've just heard you say you don't like confrontation. Sarah - do you know this house or what?"
Not shying away, Sarah replied: "Yes I do, but I've been in a girl band and I don't like it."
Emma reassured her, adding: "You're probably going to get a bit of it, but just be you and you'll be fine."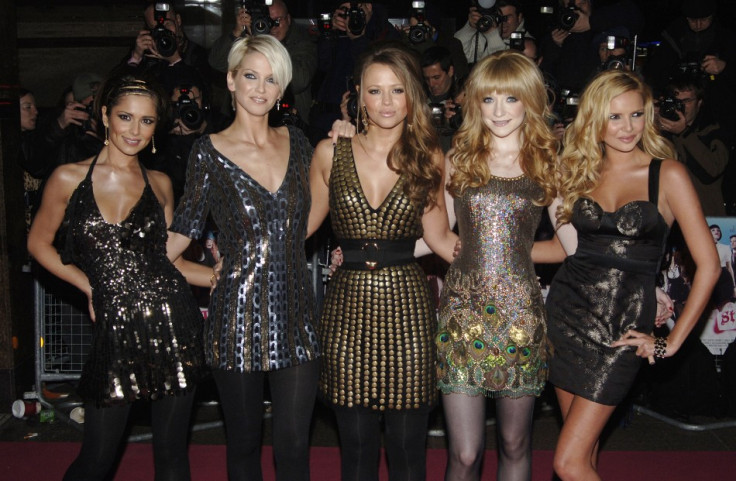 Viewers were quick to comment on Sarah's entrance into the CBB house, with many hoping she would spill the beans on her Girls Aloud counterparts.
One said: "Only watching #CBB in the hope that Sarah Harding slags off Cheryl and does a Nadine Coyle impression when she's inevitably hammered."
Another put: "I can't believe Sarah Harding is doing #cbbuk Cheryl must be quaking."
The general reaction to the launch night of the new CBB series was explosive, with former housemate James Jordan tweeting: "So all the normal people sent in first and then in come the nutters. Great house so far, this series will be fab".
Another viewer said: "Is it me or does the #cbb line up get worse each year? Literally only ever have a few good people in, what's going onnnnnnnn?!"
A third added: "The fact the 'celebs' on #CBB are wearing name badges tells you all you need to know..."
Check out the CBB line-up here.
Celebrity Big Brother continues tonight (2 August) at 9pm on Channel 5.