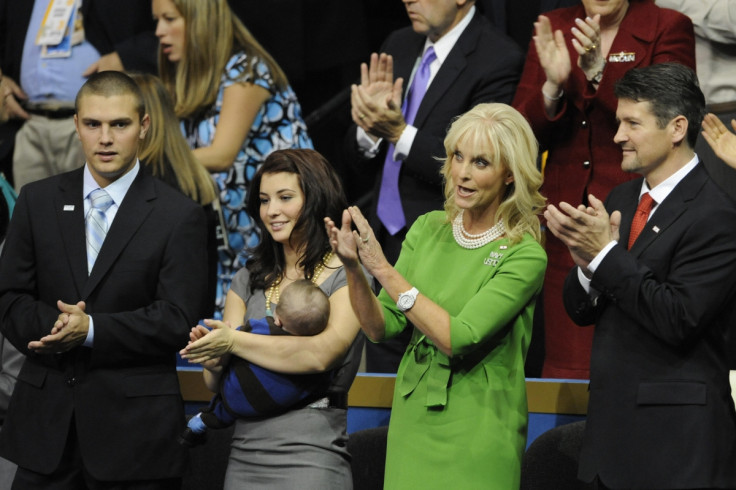 Sarah Palin's son Track has reportedly made a plea deal to settle domestic violence charges after his girlfriend accused him of punching and kicking her, before he threatened to kill himself with an assault rifle — actions the former governor of Alaska blamed on President Obama.
Track Palin was arrested in early 2016 after his girlfriend — and Track — called police who found a loaded AR-15 assault rifle in the Palin family home in Wasilla, Alaska, where Track was living at the time of the incident.
In a plea deal in the special Veterans Court in Anchorage, Palin agreed to enter an "alcohol-related" treatment program, in exchange for two of the three misdemeanour charges against him to be dropped. He agreed to plead guilty to misconduct involving weapons.
Track will serve a suspended jail sentence and a two-year "informal" probation.
The Veterans Court has been established to deal more gently and thoughtfully with veterans struggling with re-entry to civilian life. Track Palin served as an air guard in the US Army's Arctic Wolves during his mother's 2008 run for vice president.
Shortly after Track was arrested, Sarah Palin indicated at a campaign speech for Donald Trump that President Obama was to blame for her son's domestic violence because the Commander in Chief didn't "respect" veterans enough. That, she indicated, exacerbated the problems such as the Post Traumatic Stress Disorder (PTSD) that veterans grapple with when returning from combat.
However, the White House hit back at the charge, while the head of a veterans group said it wasn't Obama's fault that Track Palin has PTSD. He urged Sarah Palin not to turn the issue into a political football.