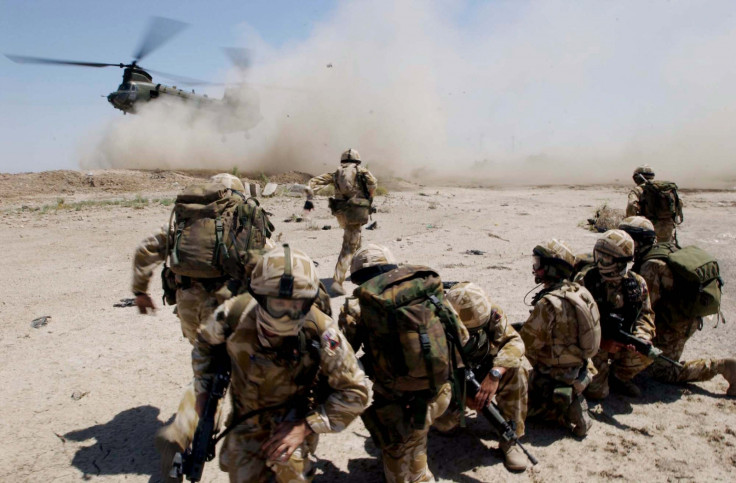 Colin Maclachlan, a former SAS sergeant, is being investigated after he wrote about killing "two or three" injured enemy soldiers in a new book.
The incident supposedly took place on the border between Iraq and Syria in March 2003, after an SAS unit attacked enemies with rockets.
After the initial encounter, Sgt Maclachlan, who has starred in the Channel 4 series Who Dares Wins, found two Iraqi soldiers who had been disembowelled and a third who had lost three limbs.
In the book, SAS Who Dares Wins: Leadership Secrets From The Special Forces for which he contributed a chapter, Maclachlan says: "Special Forces operatives quickly put them out of their misery, rather than leaving them to die slowly and in agony. They were pleading with us to do it."
Killing mortally wounded soldiers is against British military law and the Geneva Convention. A military police investigation was launched after the Ministry of Defence received a copy of the forthcoming book. The 42-year-old could face murder charges as a result of the inquiry.
Speaking to the Mail on Sunday, Sgt Maclachlan said: "We treated those we could save using tourniquets, but there were three wounded guys who were very close to death. Two of these guys were disembowelled, the other had severe blast wounds and had lost three of his limbs. They would have been dead in anything from a few minutes to an hour or two at the maximum.
"The crueller thing would have been to continue their suffering. If I ever met their families I would explain what happened. Should I really have just left them there, dying, screaming and burning for the next hour?
"I know there's no law that says you can finish someone off, so it's murder. But we are compassionate human beings, not robots. This is the harsh reality of combat with ordinary servicemen, and that's what we are, being put in positions of extraordinary decision-making."
Almost 300 soldiers have been contacted by investigators examining alleged war crimes that took place in Iraq, Afghanistan and Northern Ireland.
Royal Marine Sergeant Alexander Blackman was jailed for eight years in 2013, over the shooting of a dying Afghan prisoner.
Theresa May recently promised changes to the legal system to stop what she described as "the industry of vexatious allegations" targeting British troops.