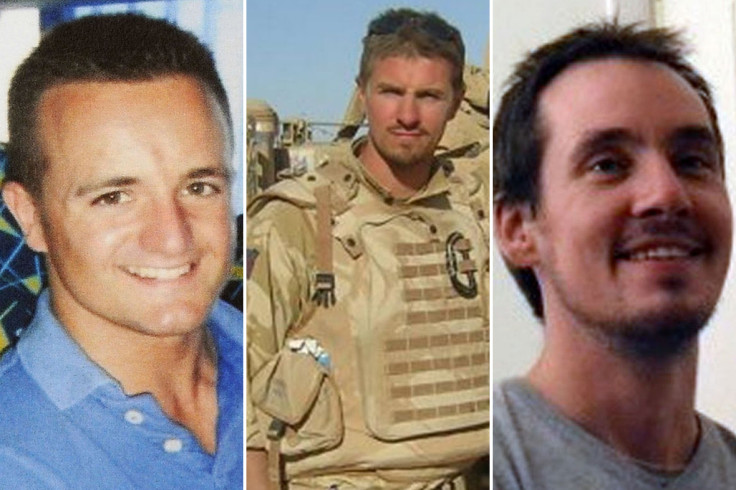 Elite British special forces unit the SAS is set to "soften" its recruitment procedures following criticism following the deaths of three soldiers who died from overheating during a routine exercise on the Brecon Beacons during one of the hottest days in the summer of 2013.
According to a report in The Times, the decision has led to criticism from SAS and US Special Forces services who accused the crack unit of lowering its high standards to appease health and safety officials.
The change in policy will reflect new concerns raised after the death of the three soldiers on a 16-mile march across the Brecon Beacons. Lance Corporal Craig Roberts, Lance Corporal Edward Maher and Corporal James Dunsby - all reservist candidates for the unit - perished during the exercise. The Ministry of Defence has since apologised and said changes to the SAS recruitment test were under way.
Less than a month ago a coroner ruled that neglect had played a part in the deaths of the soldiers.
Changes that could come into force are more water stations along proposed training routes and decisions on weather prospects that could delay exercises.
The paper said that potential SAS members would now be allowed practice sessions to familiarise them with the terrain. It quotes a former officer as describing the changes as being "softer and easier".
The ex-Special Forces member told The Times that it was "all very well" taking weather conditions into account during such training courses, but that it would weaken the soldiers' resolve if they were deployed to places like "Iraq in 50 degrees".
However, another former SAS officer said that the placing of water on proposed training routes would not kill the selection process and that if water had been made available on the day the trio may still be alive.
The SAS has a famously difficult recruitment process with only the very best British soldiers earning a place within the elite units that make up the service following a series of arduous physical and mental tests. The exercises on the Brecon Beacons happen twice yearly with only an estimated one in ten selected to join the unit.
The gruelling selection process for the UK Special Forces

Selection is reported to be one of the most demanding military training courses in the world with a reported pass rate of less than 10%. It is a test of strength, endurance, and resolve over the Brecon Beacons and Elan Valley in Wales, and in the jungle of Brunei.

The selection process typically takes six months to complete.

Selection is held twice a yearly and, up until the incident causing the death of the three reservists, has taken place regardless of conditions.

Candidates must have a level of prior regular or reserve military experience. Regulars must have at least 39 months of service remaining on completion of selection and are not allowed to exceed the age of 35.

They are limited to a maximum of two attempts to join the SAS.