A major mock terror attack involving met police and the SAS is currently being staged in the city of London as part of a training exercise to see how emergency services would respond to a terror attack like the recent Tunisia beach massacre.
Video footage released of the multi-agency counter-terrorism "major live play exercise" shows paramedics tending to injured and screaming victims whilst heavily armed police rush into a London Underground station.
Operation Strong Tower involves more than 1,000 officers, as well as soldiers, emergency services and intelligence officers to see how they would react to terrorists armed with firearms. Taking place in various locations across central London, the drill has been in the planning since January and will conclude on the afternoon of 1 July.
Scotland Yard will be posting updates about the exercise on Twitter, using the hashtag #999exercise.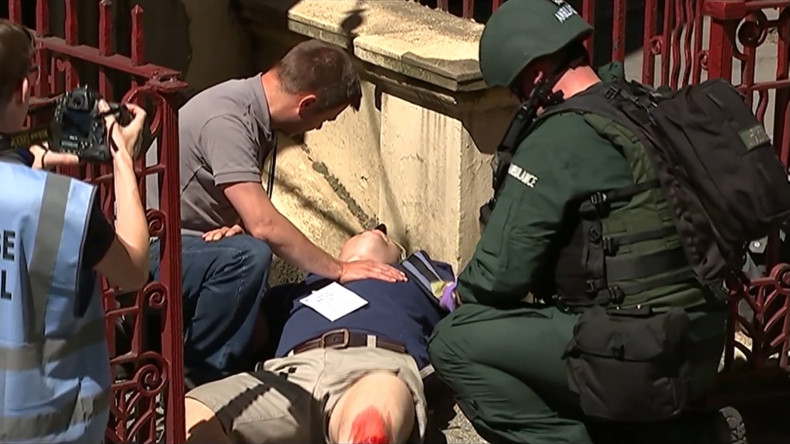 The last comparable exercise was held in London in 2012 when the Metropolitan Police and others tested how they would respond to an attack on the London Underground involving a possible radiological or chemical device.
The drill comes after up to 30 Britons were shot dead on a Sousse beach in Tunisia by Isis sympathiser Seifeddine Rezgui – the most deadly terrorist attack involving British nationals since the 7/7 bombings in 2005.
The massacre - as well as the Charlie Hebdo shootings in Paris in January which left 12 dead, and the Sydney cafe siege in 2014 which claimed 18 people's lives - suggests to authorities that gunmen pose the biggest threat to security.
The threat of terrorism in the UK is currently at its second highest level of "severe", meaning an attack is highly likely.