The Ministry of Defence has released figures showing that 125 members of the UK armed forces have been killed in training or on exercise since 2000.
According to the statistics, a response to a Freedom of Information request released by the ministry, an average of eight military personnel have died while on training across the army, navy and the RAF each year over the past 15 years.
The army is by far the most dangerous of the services with regards to deaths during training. The numbers show that deaths within the army while on exercise account for 86 out of the 125 total.
Twenty-two members of the Royal Navy, including Royal Marines, were killed in training or on exercise over the period and 17 members of the RAF.
An MOD spokesman told IBTimes UK in reference to the figures that: "It will always be necessary to train and test our military personnel to the highest possible level so that they can meet the challenges to national security that we face both in the UK and overseas.
"Achieving this end does involve individuals having to push themselves and take some risks. However, as an organisation, we must ensure that this is balanced with the need to ensure these risks are effectively mitigated."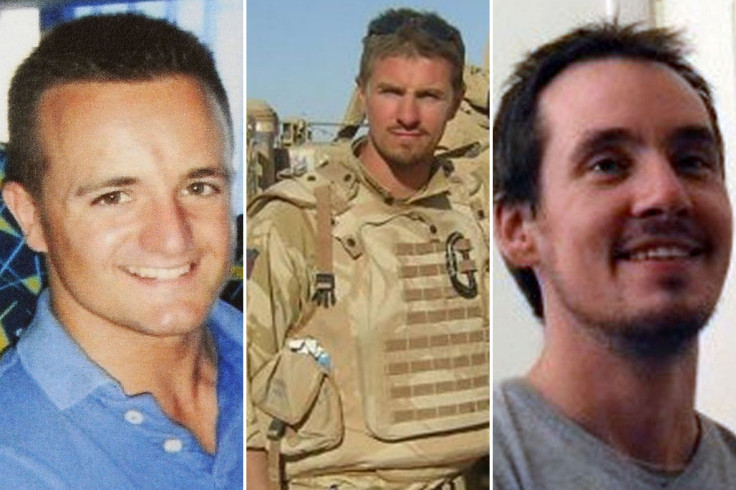 The MoD has faced sharp criticism over the deaths of some personnel during training. The coroner presiding over an inquest into the deaths of three SAS recruits on a selection march in 2013 has said the reservists had died as a result of a "failure to properly organize and manage" a 16-mile selection march in the Brecon Beacons on one of the hottest days of the year.
Lance Corporals Edward Maher and Craig Roberts died of heatstroke while on the military exercise. Coporal James Dunsby died two weeks later in hospital from multiple organ failure. Coroner Louise Hunt said neglect and delays in providing medical treatment contributed to the deaths of three British army reservists.
The army has since apologised for the deaths.
The figures include deaths caused by accident, assault or by natural causes. The MOD also included those deaths for which the cause is yet unknown.
The MOD is still making investigations into the death of Lieutenant Gareth Jenkins who died in May while on a selection march with the Royal Marines. The 25-year-old was described as incredibly fit and was two thirds of his way through training for the Commandos when he collapsed on the 30-mile march.
Despite recent revelations, the figures show that the frequency of deaths during military training or on exercise has fallen. Between 2009-14 there were seven deaths each year. Between 2000-08 a there were an average of 10 deaths each year.
"The reduction in Armed Forces deaths on training or exercise is welcome, and illustrates the improvements to health and safety over the years," the MOD said of the decrease.