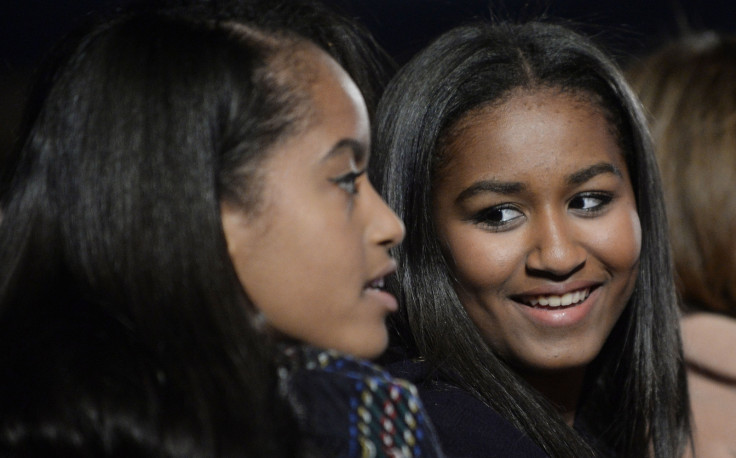 Sasha Obama, the daughter of outgoing president Barrack Obama has to taken an unglamorous summer job as a waitress at a seafood restaurant in Martha's Vineyard, Massachusetts. The Boston Herald reported the 15-year-old will use her full name Natasha when taking the post at Nancy's restaurant and has already taken on some work experience at the the nearby Oaks Buffs restaurant, staffing the tills.
"She's been working downstairs at takeout," one unnamed waiter was quoted as saying. "We were wondering why there were six people helping this girl, but then we found out who it was," they added.
While Sasha may be looking to learn how the other half lives, the trappings of the White House haven't been completely left behind. She arrived at Nancy's with a secret service detail of six agents. They armed officers waited outside the restaurant for the youngest Obama as she waited tables for assorted diners.
Nancy's is a regular stop for the Obamas, who holiday in Martha's Vineyard regularly. The first family is reported to be close friends with the owner of the seafood restaurant.
Sasha has been working the early four-hour shift at the 350-seater restaurant, finishing her day a half hour after Nancy's opens for business at 11:30 am.
The Obamas have said their goal has been to raise their children as normally as possible, despite the spotlight of the presidency. Michelle Obama's speech to the National Democratic Convention focussed on the difficulty the first family had endured under the strain of constant public criticism.
Sasha's and her older sister Malia, is due to attend Harvard University in 2017. The pair appeared at their first state dinner in 2016.