Satanic killer ordered fiancée to drink his blood then stabbed her to death
KEY POINTS
Crazed killer Ivan Griffin attacked Sabrina Mullings just hours after the pair got engaged.
He was found guilty of murder after psychiatrists failed to find evidence of a mental illness before the attack.
A Satanic killer who ordered his fiancée to drink his blood before stabbing her to death has been jailed for life.
Ivan Griffin, 24, launched into a frenzied attack on mother Sabrina Mullings just hours after the pair had celebrated their engagement.
The roofer claims he was "possessed by evil" when he plunged a knife into the 38-year-old's heart at her flat in Upper Norwood, south London.
He had cut his own chest open before the attack and had even tried to get Mullings to drink his blood "because it would cleanse her soul".
Griffin told jurors he was possessed and had been a "spectator in my own body" when he killed his fiancée, but he was found guilty of murder.
Judge Nicholas Hilliard QC said Griffin had shown no remorse as he jailed him for at least 16 and a half years.
He said: "Sabrina was attacked in her own home, where she should have been safe, and in horrible circumstances with terrible things being said."
The court had heard how the pair had been dating for four months after meeting while neighbours in the same residential block.
On 12 March, they held an impromptu party to celebrate getting engaged at the Ravensdale Gardens flat where Mullings' daughter, Hayleigh, 22, and her boyfriend Chaise Gore also lived.
Just hours after saying goodnight to the newly engaged couple, Hayleigh and Chase were awoken at 5.30am to the sounds of Griffin shouting about "releasing demons".
When they rushed out of their bedroom they saw blood seeping under the barricaded living room door. While unable to see what was happening in the room or gain entry, they could hear Griffin raving about "devil worship" and "having to cleanse her [Sabrina's] soul."
Hayleigh and Chaise retreated to their bedroom until Griffin opened the living room door and made his way into their room. Suffering stab wounds to his chest and abdomen, he apologised for what he had done before calmly leaving the flat.
Hayleigh and Chaise then made their way into the living room where they were confronted with a horrific scene, with Mullings lying naked on the kitchen floor and bleeding from several injuries.
As Chaise rushed to her side to administer first aid, he heard Sabrina utter Hayleigh's name just before she died.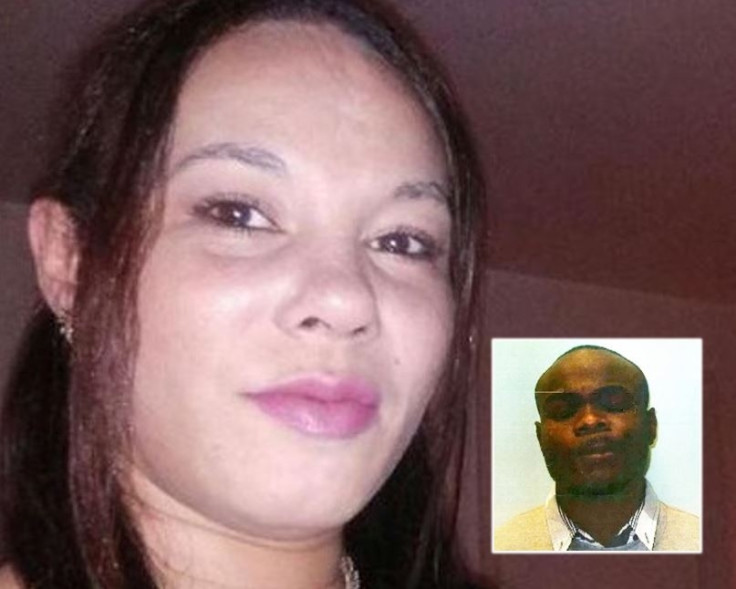 Griffin was later found wandering the streets of London bleeding and wearing nothing but a parka jacket. He had fled to Camberwell, south east London, after the killing and police eventually found him at around 4pm on New Kent Road in Southwark.
Mullings' mother, Marian, said her daughter had been feeling "really well" and "positive about her life" weeks before she was brutally murdered.
"We cannot understand how someone could claim to love Sabrina, get engaged to her and then only a few hours later stab her twice with a knife and then leave her alone, naked and to die in pain and leave her own daughter to deal with the situation," Marian said.
Griffin admitted stabbing Mullings but said he was not guilty of murder due to diminished responsibility.
Two psychiatrists assessed the defendant, but prosecutor Timothy Cray said: "There's no evidence that this defendant suffered from any mental illness before the attack."
© Copyright IBTimes 2023. All rights reserved.