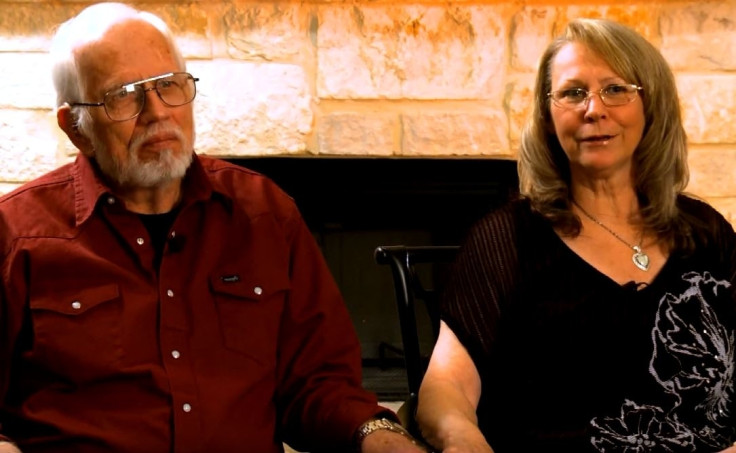 A couple has been awarded more than $3.4m in compensation after spending 21 years in prison when they were wrongly convicted of sexually abusing children during satanic rituals at a day care centre.
Dan and Fran Keller were convicted in 1992 in what was later described as a modern-day witch hunt.
The Kellers were accused of sexually abusing a three-year-old girl who attended their day care centre in South Austin, Texas.
The child initially claimed the abuse began as spanking, but following intense questioning by her mother and therapist the story grew to allege rape and orgies involving other children.
The Kellers were even accused of sacrificing babies and putting blood in the children's Kool-Aid.
The wild claims came amid the so-called Satanic Panic that swept that nation during the 1980s and 90s and which saw hysteria about Satanists running child sex abuse rings.
Following a trial, the pair were sentenced to prison for 48 years. But they were released in 2013 – some 21 years later – after it was ruled they hadn't received a fair trial and serious questions were raised over the supposed evidence presented.
The pair were fully exonerated of all crimes in January of this year by a Travis County judge. The couple are expected to pick up two cheques totaling $3.44 million from a state fund on Wednesday (23 August) for their wrongful imprisonment.
"This means we don't have to worry about pinching pennies on Social Security, and late bills. That means we will actually be free. We can start living — and no more nightmares," Fran Keller, now aged 67, told KIRO7 news.
Dan Keller, now aged 75, says he hopes to buy a house, vehicle and health insurance with his share of the money.
"They're happy, and I'm happy for them," said Keith Hampton, who worked for no charge in getting the Kellers released and declared innocent.